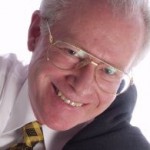 Chuck Crismier began his career as a public school teacher from 1967 to 1975. He then served as a Civil Private Practice attorney from 1975 to 1994 while at the same time pastoring a church from 1987 to the present. Chuck has authored nine books including "Out of Egypt" (2006), "The Power of Hospitality" (2005) and "Renewing the Soul of America" (2002). He founded SAVE AMERICA Ministries in 1993 earning him the Valley Forge Freedom Foundation Award for significant contribution to the cause of Faith and Freedom.
A Voice to the Church Declaring Vision for the Nation
Save America was established as a non-profit ministry dedicated to rebuilding the foundations of America's faith and freedom. Bringing a life-changing message of repentance, righteousness and reconciliation to a nation in acute moral and spiritual distress through broadcast and publishing media, The Church at Richmond, and a community Cell Church model (Covenant Community), all wedding the re-birth of Biblical Truth in restoration of relationships by the ministry of hospitality providing a special focus for pastors.
Lasting Love
Enduring Secrets for Marital Success
by Chuck & Kathie Crismier
Book Available from: Save American Ministries
Happily Ever After is the undying hope for most couples who proclaim their undying love by sacred vow. But is it a reasonable and attainable hope, or is it merely an illusion rooted in eros and emotion when we declare, "I DO"
The statistics of our time reveal a society tragically torn between the sacredness of a holy vow Read More