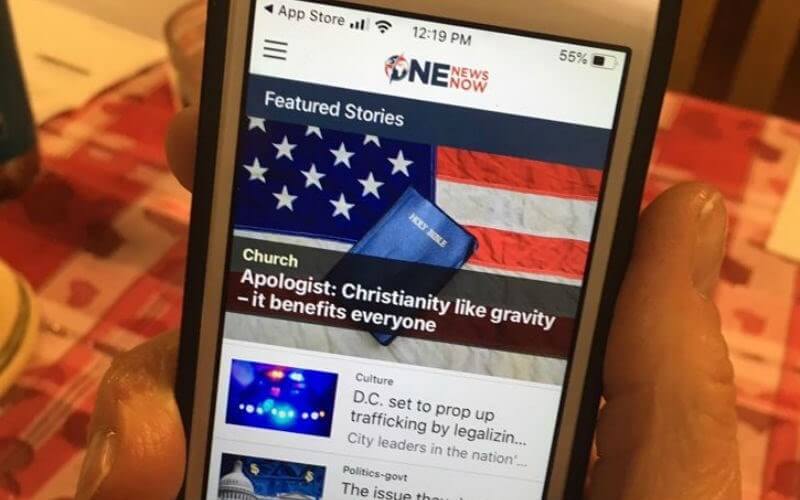 Buddy Smith | AFR THE STAND
Are you as fed up with the liberal bias in the news media as I am? I know millions of Americans have stopped listening to and watching the mainstream media because they are tired of the prejudice and partiality of so-called "fair" news reporters.
The good news is that there is an alternative. A division of American Family Association, OneNewsNow provides news stories each weekday from reporters you can trust. Whether it's a story about prayer in public schools, workplace restrictions on Christians, or battles for biblical truth within our denominations, OneNewsNow is here to tell you what the newsmakers are saying.
For a refreshing and informative change in where you get your news, log on to OneNewsNow.com. I believe you will be impressed.
We provide news from around the nation as well as the world's top stories from the Christian and conservative perspectives. We not only feature the latest breaking stories from across the United States and around the world, but also news of the challenges facing Christians in today's society.
Also, let me encourage you to take a minute and sign up to receive our free daily "news-brief" email from OneNewsNow. I'm glad when I get mine every day, and you will be too.
Plus, you can download the OneNewsNow app to your mobile device!
All these services are absolutely free, so I hope you will join tens of thousands of others in getting their news from OneNewsNow.
SOURCE: AFR