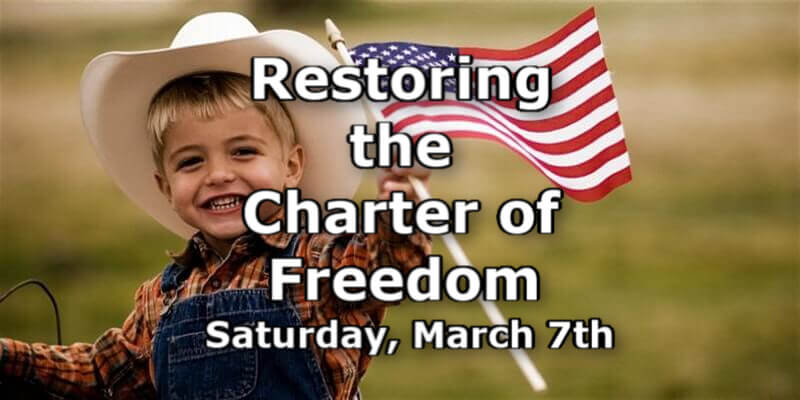 "Never has the future appeared so bleak and challenging as it is now, and many Americans are saying, 'What is to be done'"~ Dr. Kimber Come for answers...
John and I would like to invite you to join us at Restoring the Charter of Freedom on Saturday, March 7th from 10am-2:30pm at Virginia Christian Alliance, 8659 Staples Mill Rd., Richmond. We will learn that solutions to many major problems facing America today can be achieved by healing the U.S. Constitution as intended by our Founders.
In this seminar, we will examine in detail how some of the checks and balances put in place originally can be returned to restore the Constitution to its proper place in our government.
Dr. Glenn J. Kimber
Saturday, March 7, 2020
10 am –2:30 pm
Virginia Christian Alliance
8659 Staples Mill Rd.
Richmond, VA 23228