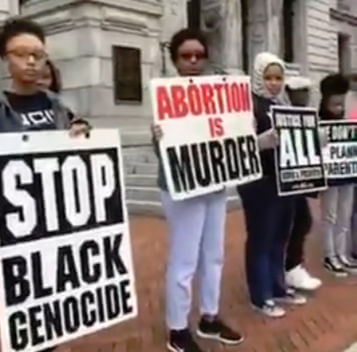 Video below has over 420,000 views on Facebook
from Voices for Life
Rev. Clenard H. Childress Jr.
L.E.A.R.N. - BlackGenocide.org
It was another incredible march down Broad Street to Philadelphia City Hall on Sunday, October 7, 2018. I joined pro-life African-Americans of all ages, from children to seasoned citizens, to peacefully walk in solidarity as a visible public witness to the plight of preborn Black babies in the City of Brotherly Love, and across the Commonwealth of Pennsylvania and the nation.
Read More