Rep. Walsh Takes a Stand for Holiday Greetings
12/21/11
WASHINGTON- Today, Congressman Joe Walsh (IL-8) sent a bipartisan letter with 61 of his colleagues to Speaker Boehner and Minority Leader Pelosi along with Chairman Lungren and Ranking Member Brady of the Committee on House Administration asking them to revise the House Franking Commission's rules that prohibit the use of holiday messages on official mail pieces and email newsletters. Congressman Walsh led this effort with Congressman Mike Ross (AR-4). The letter does not advocate for allowing Members to send holiday cards, it simply asks for the ability to end a letter with a holiday greeting.
Walsh stated: "I find it outrageous that Members of the United States Congress can't wish their constituents Merry Christmas or Happy Hanukkah. We just want the ability to wish our constituents a 'Merry Christmas' or 'Happy Hanukkah' or any other religious greeting when we write to them. If the Senate can allow these specific greetings, why can the House not do the same?
"This country was founded on religious freedom and free speech. The fact that Members of Congress are actually forbidden by House rules to say Merry Christmas to our constituents is un-American.If our Founding Fathers could see what this war on religion has turned their government in to, they would be rolling over in their graves.
"I am confident that the overwhelming support our letter has received will make the Franking Commission change their rules and anti-holiday policies. Let's stop worrying about political correctness, and start worrying about what we were sent here to do."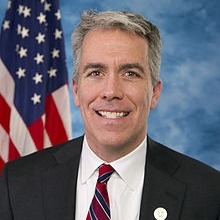 Click here to view letter sent to Speaker Boehner, Minority Leader Pelosi, Chairman Lungran, and Ranking Member Brady of the Committee on House Administration.