The Virginia Christian Alliance urges parents who send their children to public schools to visit the Homeschool Legal Defense Association's (HSLDA) website and resources to examine the option of homeschooling their children. It's easier than you think!
Virginia Homeschool Law At a Glance
How to Homeschool in Virginia
Are you considering homeschooling your child? You can do it! As you get started, it's important to make sure you comply with the education laws where you live. This page helps you understand how to homeschool legally in Virginia—step-by-step.
Continue to the HSLDA home page and scroll down to begin learning today!
About the HSLDA: Every child is different and should have the freedom to learn in a safe, loving environment at their own pace.
We partner with our 100,000 member families, donors, homeschool leaders, legislators, and others who want to protect this freedom.
We've been trusted for over 40 years to advance and protect homeschool freedom in the courts, legislatures, and in the court of public opinion.
We equip parents with resources, educational consultants, and Compassion grants because we love homeschooling and want more families to experience it.
We know the benefits and challenges of homeschooling personally—most of our staff are homeschool parents and grads.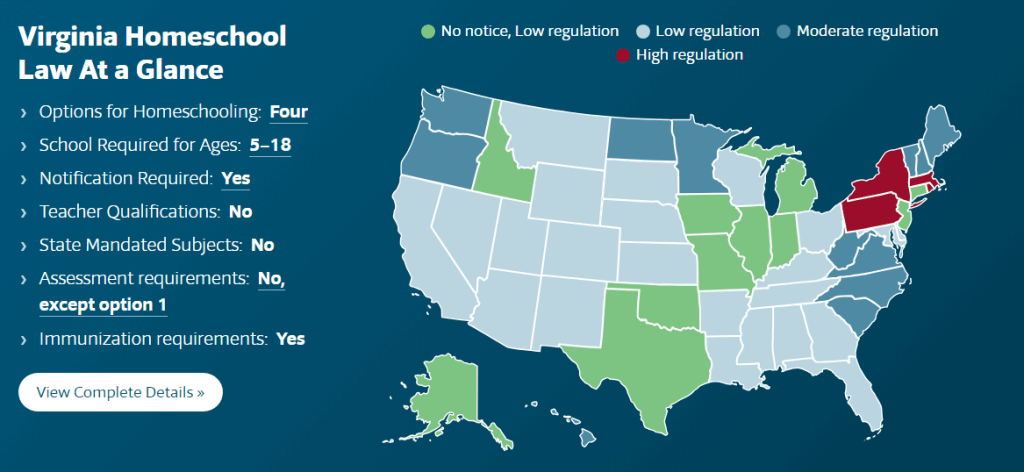 How to Homeschool in Virginia
How to Comply with Virginia's Homeschool Law