Planned Parenthood's legal team has been extremely busy these days trying to stop various states from defunding their group. Texas, Wisconsin and New Hampshire joined Indiana, Kansas and North Carolina this week as they decided that taxpayer dollars should not fund the mega abortion chain.
But Indiana is Ground Zero in the fight to strip Planned Parenthood of its taxpayer dollars. After Indiana defunded the abortion group in May, President Obama has threatened to withhold billions of dollars in Medicaid funds from the state of Indiana if the state does not continue to funding Planned Parenthood.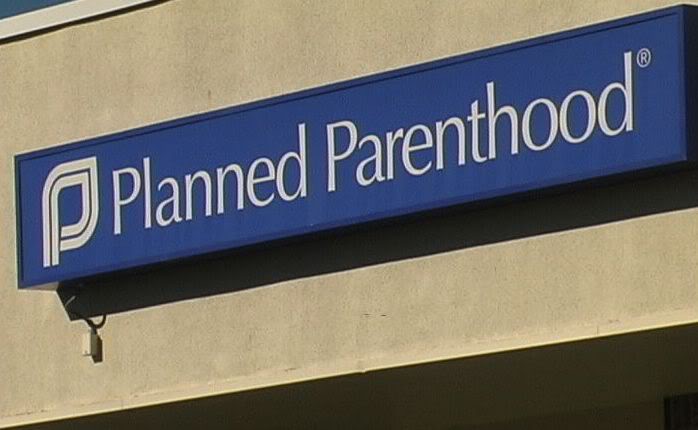 To make matters worse, an Obama-appointed judge ruled late last week that Indiana had to reinstate funding to Planned Parenthood because it would not be in the public interest if President Obama withheld billions of dollars from the state of Indiana and consequently hurt over a million patients on Medicaid. Forget the merits of that case!
Planned Parenthood emphatically defends its public funding by arguing that women have no other place to go for their healthcare needs. According to an official Planned Parenthood press release, the legislation would "take away health care from thousands of women in Indiana, leaving them at greater risk for undetected cancers, untreated infections and unintended pregnancies."
Oh really? Planned Parenthood in Indiana serves 9,300 Medicaid patients, which only accounts for less than 1% of the total Medicaid patients in the state. And in the counties with Planned Parenthood clinics alone, women can choose from over 800 other qualified Medicaid providers.
Live Action is releasing an undercover video today showing that Planned Parenthood's claims of Medicaid women losing their healthcare if they are defunded are bogus and unfounded. View here:
Our undercover investigators called 16 of the 28 Indiana Planned Parenthood clinics posing as women on Medicaid concerned about where they could receive services if Planned Parenthood's funding was not restored.
In direct contrast to what Planned Parenthood has claimed, every single one of its own employees were quick to refer women to an abundance of other providers, admitting they could easily access Medicaid benefits elsewhere.
Dr. Geoffry Cly, a practicing OB/GYN in Ft. Wayne, Indiana told Live Action that his clinic and many others can handle the influx of the small amount of Medicaid patients that went to Planned Parenthood and that the abortion group "exists only to perform abortions and the rest of the healthcare that they provide is healthcare that's already available in town."
The outcome of this case in Indiana could very well dictate what happens to other states that attempt to defund Planned Parenthood. President Obama is holding low-income patients' health hostage, threatening to block all Medicaid funds for vulnerable patients, all in an effort to force Indiana into funding the largest abortion provider in the country.
Do you support Indiana's decision to defund Planned Parenthood? Then stand with Indiana and sign Live Action's petition, which demands that President Obama and his administration:
1) Withdraw its brief filed in the District Court of Southern Indiana in support of Planned Parenthood's private civil suit against the State of Indiana;
2) Direct CMS to approve Indiana's new Medicaid provider standards;
3) Issue a public clarification that Medicaid is a state-run program under which states may determine provider eligibility standards and your administration will not interfere with this state authority.
Go to www.IStandWithIndiana.com and sign the petition. Post the video to your Facebook and Twitter pages and email it to your friends. Help spread the word that taxpayer dollars should never go to fund abortions.