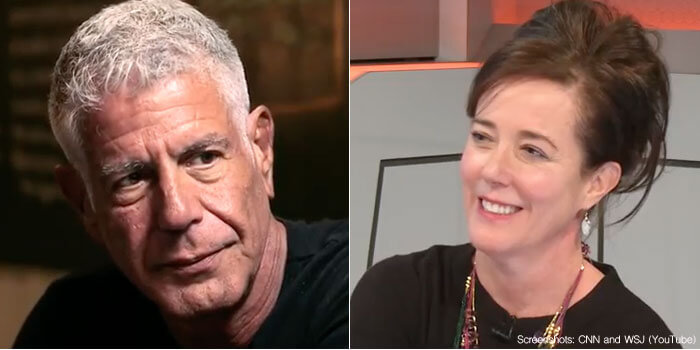 By Cassy Fiano | LIVE ACTION
Suicide is on the rise, as two heartbreaking deaths from this week have painfully illustrated. Fashion designer Kate Spade's line of eponymous handbags rocketed her to stardom, and women everywhere loved her upbeat, stylish, affordable fashions. Yet the sunny style that was sold in her stores hid the reality: Spade had long battled with depression. This week, she was found dead, having taken her own life.
Just days after Spade's death, today, the death of another celebrity rocks headlines. Celebrity chef, author, and television personality Anthony Bourdain has died, and like Spade, Bourdain committed suicide. Bourdain's Emmy award-winning series "Parts Unknown" took him around the world, discovering adventure, experiencing new cultures, and tasting new food. That such an adventurous man, so seemingly full of life, would likewise commit suicide has shocked people. But should it?
Suicide rates are skyrocketing
According to the Center for Disease Control, suicide deaths have skyrocketed. Over the last 20 years, suicides in almost every single state have increased. In half of all states, they've increased by over 30 percent; in a few states, like North Dakota, the increase is over 50 percent. "Suicide in this country really is a problem that is impacted by so many factors. It's not just a mental health concern," Deborah Stone, lead author of the CDC study, said. "There are many different circumstances and factors that contribute to suicide. And so that's one of the things that this study really shows us. It points to the need for a comprehensive approach to prevention."
While most suicide is committed by firearms, the study found that suicides have been increasing in all methods. "So it's not just about firearms, it's also about other methods of suicide such as hanging, suffocation, poisoning and the like," Stone said. "We are concerned with all aspects of suicide prevention, including access to lethal means, and so we do include that in a comprehensive approach to suicide prevention."
READ: 'It's completely crazy': Physicians slam Danish doctor of death's suicide manual
But what is causing the rise in suicide? Suicide is largely driven by mental health issues, but the triggers can often be something new and sudden: loss of a job, the ending of a relationship, substance abuse, money problems, housing issues, etc., and the person feels pushed over the edge, they fear that they are a burden or that their families would be better off without them, and they make a tragic decision.
According to Robert Gebbia, head of the American Foundation for Suicide Prevention, the choice to take one's own life is often an impulsive decision. "You may be thinking about it over time, but that moment when you actually make an attempt is a very short window," he explained. "If you could make it harder to make that attempt by not having access to the means, often what happens is the feelings will pass, it gives people time for someone to intervene and get them help, so that is a really important preventative step that can be done. And there's good research to support that."
But could there be something else contributing to the rise in suicide? While the CDC study does not mention it, it seems foolish to not consider recent cultural changes.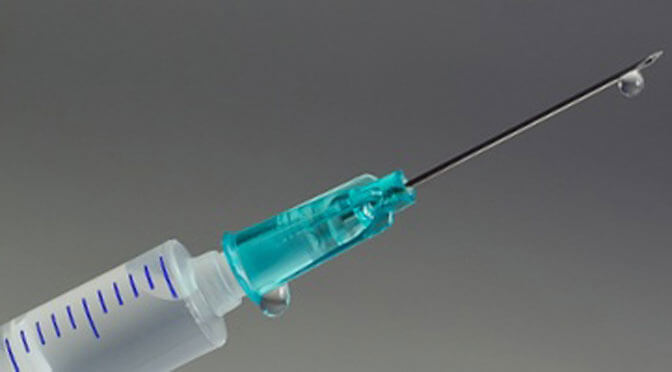 Assisted suicide
Selling the idea of "death with dignity"
Take, for example, the growing acceptance and glamorization of assisted suicide. Across the country and across the world, assisted suicide is becoming legalized, to the consternation of numerous doctors who fear the dangerous precedent this sets. In many instances, assisted suicide is no longer limited solely to those with terminal illnesses; people strugging with depression and mental illness can be euthanized. People can seek euthanasia due to disability. And it's framed in overwhelmingly positive terms: "death with dignity." The selling point is that euthanasia allows people to escape living a life without dignity, a meaningless definition which allows people to essentially imprint their own definition of an undignified life.
Entrepreneurs are even coming up with suicide machines that can be created with just a 3D printer, making them available to anyone. All a suicidal person would need to do is print the machine, get inside, and push a button. The designer of this machine called suicide a "fundamental human right," and believes that all people should be able to choose when they want to die. People are even going through with euthanasia, streaming live on television.
And while there are some that claim that there is a difference between euthanasia and suicide, this, too, is false. People request euthanasia for the same reasons they take their own lives, and it's not due to fear of pain from a terminal illness. Multiple studies, including some published in prestigious medical journals like the New England Journal of Medicine and the British Medical Journal, have found that reasons for euthanasia most often are because people feel hopeless, and they're struggling with depression. They don't have support, they fear that they'll be a burden on their loved ones. In short, people request euthanasia for the same reasons they kill themselves. But when these issues are addressed and treated, the request for euthanasia is almost always withdrawn.
READ: Fatal Flaws: Documentary examines dangerous implications of assisted suicide laws
Yet the idea of taking one's own life being a "dignified" option continues to spread. On the one hand, we tell people that suicide is a terrible tragedy that must always be prevented; on the other, though, we also tell people that it's not only acceptable, but the dignified option under increasingly wide circumstances.
When culturally, we tell people that suicide can be a dignified decision, is it really difficult to understand why more people are taking their own lives?
Normalizing and glamorizing assisted suicide
As if the idea of a dignified suicide isn't enough, it's also becoming increasingly glamorized. Movies like "Me Before You"show suicide as something romantic and beautiful. TV shows like "Mary Kills People" likewise portray taking your own life as a positive thing. But perhaps the most influential suicide drama is the Netflix show "13 Reasons Why," currently airing its second season, with a third season already on the way. After the first season aired, internet searches on how to commit suicide spiked by 19 percent — meaning approximately one million more searches than usual.
Dan Nelson, the medical director of the child psychiatry inpatient unit at Cincinnati Children's Hospital, pointed out that after "13 Reasons Why," he was seeing patients who now thought of taking their own lives as something normal. Kimberly O'Brien, a researcher at Boston Children's Hospital and an instructor in psychiatry at Harvard Medical School, noted she had patients who wanted to "kill myself the way the girl in '13 Reasons Why' did." In "13 Reasons Why," Hannah's death at her own hands was presented as the ultimate revenge against all those who had wronged her. For suicidal teenagers, especially, that is an extremely harmful message.
Why can movies and TV shows that glamorize suicide cause suicidal individuals to take the plunge? Because seeing pictures, video, or detailed descriptions of how other individuals killed themselves can give an already suicidal person the encouragement they need to go take their own life, as well as a possible blueprint of how to do it.
The deaths of Kate Spade and Anthony Bourdain are a heartbreaking tragedy. Even more tragic is that there are millions of people just like them across the country and across the world, who have to fight the voices inside their heads that tell them the world will be better off without them, while also living in a culture of death that calls suicide a dignified decision, a culture of death which glamorizes the taking of one's own life, a culture of death that affirms every negative thought these people are thinking.
This world glamorizes death and devalues life at every level. Is it really any surprise, then, that more people are choosing to take their own lives?