Calling all Pro-Lifers! Are you called to peacefully save lives and help mothers-in-crisis at the abortion center?
Sidewalk Advocates for Life is a national sidewalk counseling program that peacefully and prayerfully trains men and women – just like you and me – to offer loving, life-affirming alternatives to those entering the local abortion center. We just established a program here in our local community, and our mission is to help mothers-in-crisis choose life by offering hope and help at the abortion center. Our goal is to help these mothers and fathers so much that we eliminate demand and ultimately, end abortion right here in Richmond!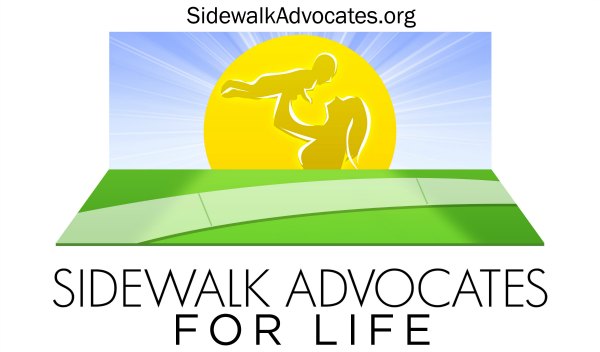 Students for Life at VCU will be hosting a Sidewalk Advocates for Life training workshop on campus!
Training will be held on October 24, 2015 from 12-5pm on the Monroe Park campus in Room # 303 – Hibbs Hall. The address is 900 Park Ave Richmond, VA.
The cost for training will be $20. Students with ID only $10.
If the fee is an issue, please contact us. We want all who are called to be able to attend this informative training!
Sidewalk Advocates for Life takes a peaceful, prayerful, law-abiding approach to reaching out to those servicing the abortion center. We seek to be the hands & feet of Christ and to 'stand in the gap' for those who, ironically, may feel they have no choice. While we provide crisis intervention on the sidewalk to women in unplanned pregnancies headed into the abortion center, we recognize that our outreach can only go so far: we must offer her real, ongoing help or crisis management. Our interaction never ends without offering her and all those present at the abortion facility life-affirming alternatives such as help from the local pregnancy resource center(s) and other organizations in her local community. We also connect the abortion workers with a ministry that can empower and support them to leave the industry for good!
We do not protest, and there is no yelling or condemning – just prayerful servants of God peacefully reaching out to women-in-need through help and resources. People just like you and me who simply chose to answer the call.
If you can no longer ignore the ache in your heart when thinking of these innocent lives lost in our community each day, then we ask that you join us for a training to learn more. Discover what we're all about and why this ministry is seeing miracles happen every day.
Register for training by: emailing SidewalkAdvocatesRVA@gmail.com or Call Susan @ 804-525-0452 or Sheena @ 757-284-6597
Like us on Facebook: Sidewalk Advocates for Life RVA