January 6, 2012
Virginia Christian Alliance leaders meet with Governor Bob McDonnell's Secretary & Senior Public Policy Advisor, Jasen Eige, and several staff members. Representing the Virginia Christian Alliance was Bishop Gerald O. Glenn, National Chairman for Care Net Life Ambassadors, Chesterfield; Mrs. Rita Dunaway, JD, Legal Counsel for the Rutherford Institute, Charlottesville; Mrs. Louantha Kerr, 40 Days for Life, Portsmouth, VA; Dr. John W. Seeds, MD, Sr. Assoc. Dean of Professional Education Programs and Professor of Obstetrics & Gynecology and Radiation, VCU Medical Center, Richmond; Mrs. Terry T. Beatley, Chairman, No Excuse Ministry, Fredericksburg; Mrs. Diana DeBoe, Virginia Coalition for Life, Virginia Beach; Dean Welty, Director of the Valley Family Forum, Harrisonburg; and Don Blake, Chairman, Virginia Christian Alliance, Henrico, VA.
The hour and half meeting was to make known to the Governor, and his staff, the positions of the collective groups represented, and those of others around the Commonwealth who could not attend the meeting. The Virginia Christian Alliance, and the other Pro-Life, Pro-Family groups are all in unanimous agreement, and strongly support House Bill 1 and all the other Pro-Life, Pro-Family legislation on the General Assembly's agenda.
Governor Bob McDonnell was strongly urged to make a public stand and to personally "push" the Pro-Life, Pro-Family legislation through both houses of the General Assembly.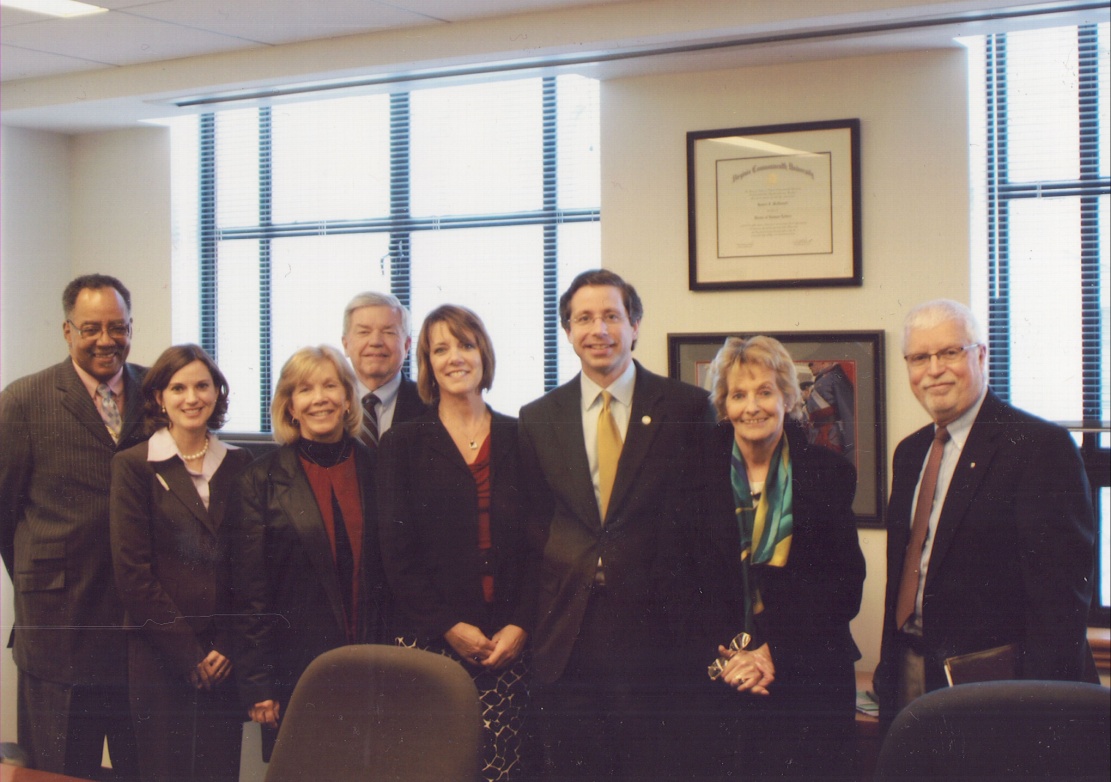 Bishop Gerald Glenn, Rita Dunaway, Louantha Kerr, Dr. John Seeds, Terry Beatley, Secretary Jasen Eige, Diana DeBoe, Dean Welty
Secretary Jasen Eige, Senior Policy Advisor to the Governor, Donald N. Blake, Chairman, Virginia Christian Alliance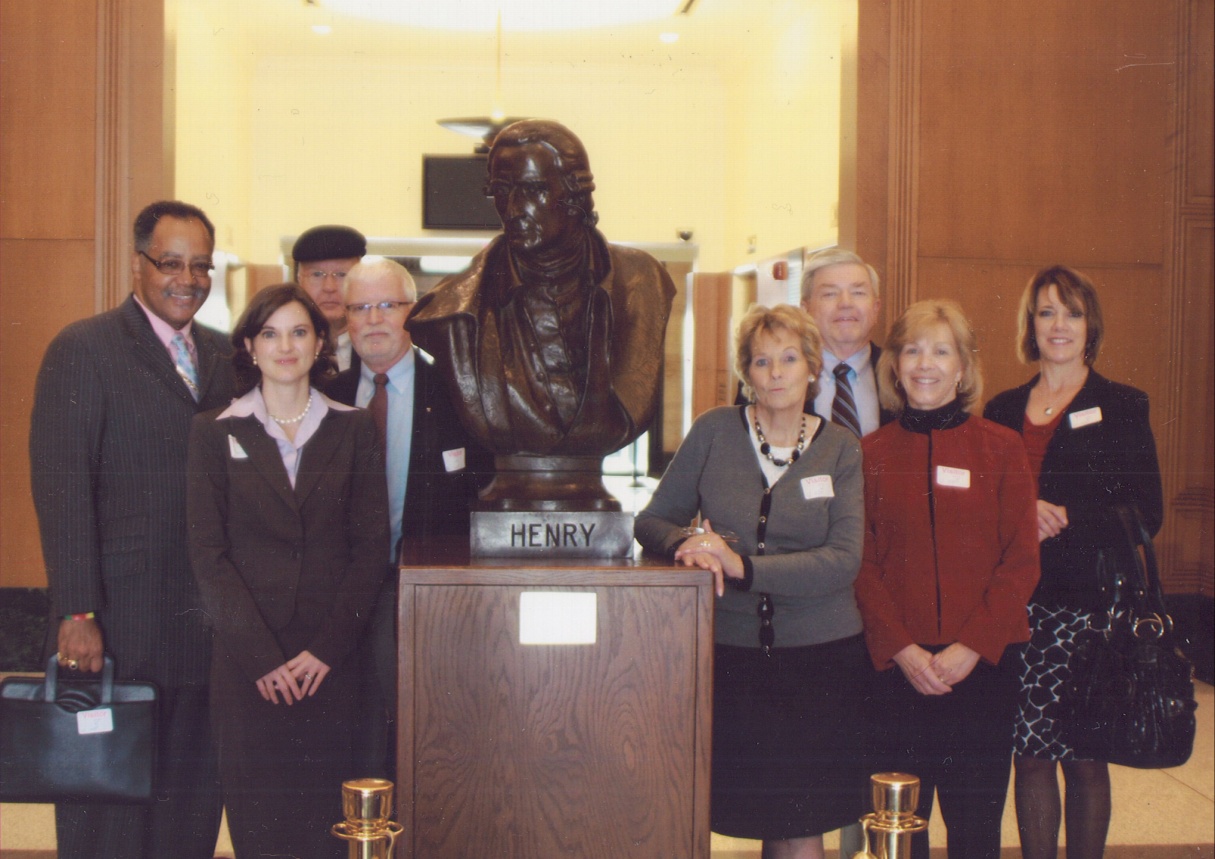 Bishop Gerald Glenn, Rita Dunaway, Donald N. Blake, Dean Welty, Diana DeBoe, Dr. John Seeds, Louantha Kerr, and Terry Beatley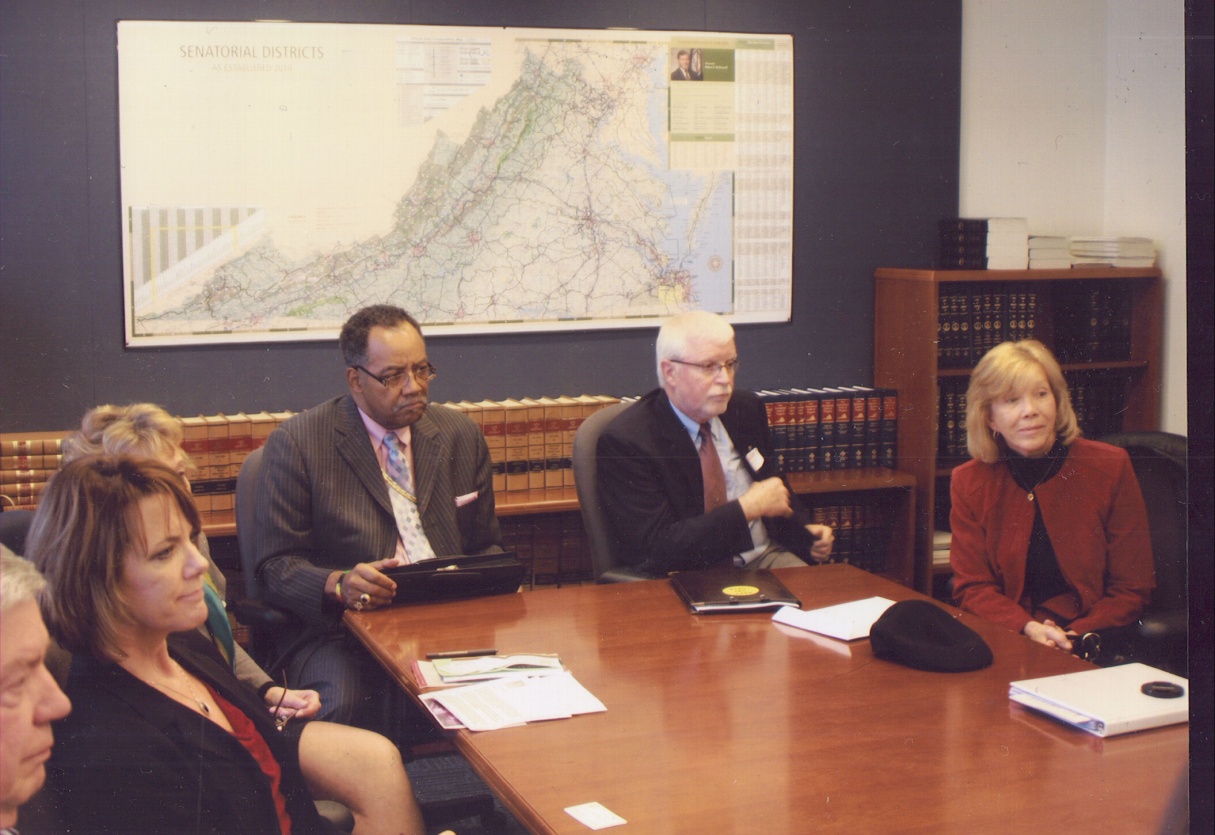 Dr. John Seeds, Terry Beatley, Diana DeBoe, Bishop Gerald Glenn, Dean Welty, Louantha Kerr