400 years ago Christian leaders formed the Plymouth Company and sent Pilgrims to America to start a godly nation. Now is the time for Christians to restore that dream.
"Restoring the Dream" Biblical Truths and Historical Examples that Change Nations
Friday, Jan 15: 7:00 p.m. – 9:30 p.m. and continues Saturday, Jan 16: 9:00 a.m. – 4:00 p.m.
Hosted by: Virginia Christian Alliance
8659 Staples Mill Road
Henrico, VA 23228
To register, please contact Travis Witt, National Coordinator at traviswitt@usa.com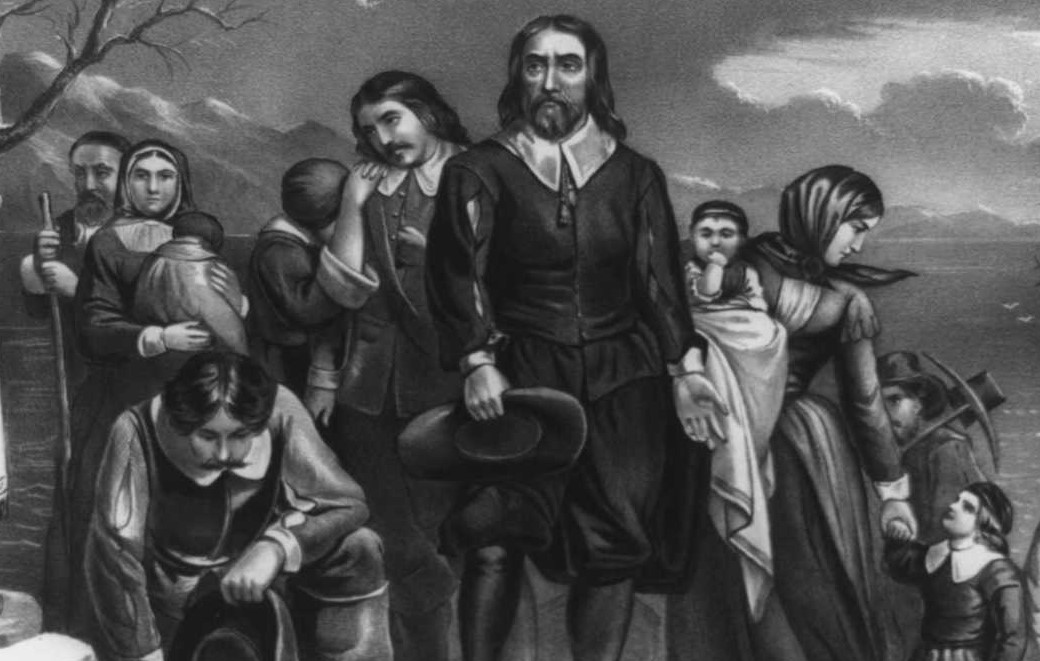 In 1620 the Plymouth Company in England sent Pilgrims to birth a new nation founded on godly principles. These strategic believers, although imperfect, had a long-term vision that gave rise to the American nation.
For centuries, Americans have been inspired by those values, building for themselves and the world a better future. Today that dream has almost disappeared due to neglect, not failure of godly principles. The modern American church is failing to disciple the nation, and the bitter fruit is obvious.
The history of the church shows that when believers are intentionally trained and sent out, the culture is transformed. The Great Commission in Mark 16 declares what believers can do and what will happen to culture when Christians act. America Transformation Company's "Restoring the Dream" details a short and long term strategy for reclaiming the America God intended. The church, when unified and strategically directed, can change America. This is our reason for hope.
ENDORSEMENTS
"America is an idea…a dream of God that needs rebirth in a new generation of leaders. ATC is doing that. I highly recommend this strategic ministry." Bishop Harry Jackson, Int'l Communion of Evangelical Churches
"I thank God for Mark Beliles and his work in teaching this generation to value and to heed the Christian principles upon which our beloved country was established." Dr. D. James Kennedy, Coral Ridge Presbyterian Church
"Reformation of the 7 mountains of culture is something that Mark Beliles has been teaching and equipping leaders longer than most. I highly recommend." C. Peter Wagner, Wagner Leadership Institute
"We strongly promote and support America Transformation Company." Joyce and Dave Meyer, Joyce Meyer Ministries
"I highly recommend America Transformation Company's work." David Barton, Wallbuilders
To successfully change the direction of American culture, new leaders must be trained in a strategic vision for every community. The America Transformation Company is committed to:
Provide general education in the strategy for cultural transformation
Identify and provide advanced training strategic leaders
Connect and assist leaders into networked teams
Execute long-term strategic action plans
Develop funding for permanent support of networked teams
America Transformation Company's goal by 2020, the 400th anniversary of the Pilgrims' arrival, is a "Restoring the Dream" company in every major city, working together with other organizations. Transformation Toolkits, annual transformation summits, and coaching services give a company ideas, support, and encouragement to succeed.
Join us in the relaunch of God's dream for America!
Richmond, VA
January 15 & 16, 2016
VA Christian Alliance
America Transformation Company
304 Minor Ridge Rd., Charlottesville, VA 22901
Email: NationalTransformation@gmail.com
AmericaTransformationCompany.com

Twitter: TransformNation
and follow us on Facebook
Dr. Mark Beliles, President
Phone: 434.429.4032

Travis Witt, National Coordinator
Phone: 540.761.0386
traviswitt@usa.com