Second Alert — For Life, Faith, Family, and Freedom — Laws Matter!
Contending for "Values" in 2015 VA General Assembly
Top Legislative Priorities: The Good and the Bad
"The law is a civil guide to moral behavior for all of us — but especially for the un-churched, who have no other guide." (Rakazzi)

"Eternal vigilance is the price we must pay to protect Life and Liberty and to advance Virtue in the culture and in the public square – all based on Judeo-Christian values and Constitutional principles." (Rakazzi)
Contending for Values in Virginia General Assembly
The VA General Assembly passed the halfway "Crossover" mark of its current session on Tuesday at which time all bills passed by one chamber crossed over to the other chamber for consideration. The session will adjourn on Feb. 28.
While some of the "good" bills unfortunately died in the House without even a recorded vote, listed below is an update on all 21 "Values" issues and specific bills – both friendly and hostile — that we are tracking because they have a direct impact on core issues of Life, Faith, Family, and Freedom.
As we enter the final two weeks, we will be sending you occasional updates and "Action Alerts" in which we may ask you to contact specific legislators for their help on particular bills at appropriate times. You can also track these and other bills yourself online at www.virginiageneralassembly.gov.
For Life, Faith, Family, and Freedom!
Dean
*   *   *   *
— Bills We Support —
1.   Pain-Capable Unborn Child Protection Act (HB 2321, LaRock). Prohibits abortion after 20 weeks gestation except to save the life of the mother. (Died in House.)
2.   (New) Beginning of Life (HB 214, RMarshall) Recognizes that human life begins at conception and that 1973 SCOTUS decisions to "legalize" abortion were based on false science. (Died in House.)
3.   Convention of States (SJ 269, McDougle; HJ 497, Lingamfelter). Makes application to Congress to call an Article V convention of states to propose amendments to the U.S. Constitution aimed at restraining the abuse of power by the federal government. (Withdrawn in Both Chambers.)
4.   Protect Prayer at Local Government Meetings (HB 1437, Dickie Bell). Codifies U.S. Supreme Court's Greece Decision. (Passed House 69-30)
5.   Protect Religious Liberty Rights of National Guard Chaplains (SB 690, Black).(Passed Senate 38-0)
6.   Homeschool Sports ("Tebow") Bill (HB 1626, Rob Bell). Requires school boards and Virginia High School League to develop guidelines for home school participation in public school sports programs. (Passed House 57-41)
7.   Keep Common Core Out of Virginia: (SB 724, Black; HB 1752 LaRock). Prohibits VA Board of Education from adopting revisions to the Standards of Learning that implement Common Core State Standards without prior approval of the General Assembly. (Passed Senate 21-17 and House 84-13)
8.   Parental Choice Education Savings Account (HB 2238, LaRock). Permits parents of students with certain needs who are enrolled in private or home-school education programs to apply for state education funds. (Passed House 57-42)
9. Amend VA Constitution to Allow State Board of Education to Approve Additional Charter Schools (SJ 256, Obenshain; HJ 577, Rob Bell).   Provides more competition for K-12 education and gives parents more options for their children. (Passed Senate 22-17 and House 58-41)
10. Mandatory Reporting of Sexual Abuse of Minor Age Children (HB 1527, Berg). Clarifies that mandatory reporters must report suspected child abuse, sexual molestation, neglect, or other indecent liberties with children to local department of social services. (Died in House.)
11. Impose New Mandatory Felonies for Sex Trafficking (SB 1188, Obenshain; HB 2040, RBell). (Passed Senate 37-0 and House 100-0)
12. (New)   Prohibit Possession of Obscene Materials by Prisoners in State-Run Facilities (HB 1958, Landes) (Passed House 86-13)
13. Protect Rights of Conscience in Government Licensures and Business Activity (HB 1414 and HB 1409, RMarshall).   Protects businesses, organizations, and individuals from being forced to affirm or promote homosexual "marriage" or "orientation" as a condition for state licensure or other business activity. (Both Bills Died in House.)
14. (New)   Duty of Attorney General to Represent Commonwealth (HB 1573, Pogge). Requires Attorney General or his designee to defend VA laws when contested in federal or VA appellate court. (Passed House 68-32)
— Bills We Oppose —
1.   Introduction of Sexual Orientation / Gender Identity Laws
2.   Efforts to Prohibit Sexual Orientation Counseling
3.   Expansion of Gambling
4.   Medicaid Expansion
5.   Attacks on Pregnancy Resource Centers
6.   Removal of Religious Exemption for Home Schooling
7.   Repeal of Virginia's Constitutional Marriage Amendment (HJ 492/493). (Both Bills Died in House)
==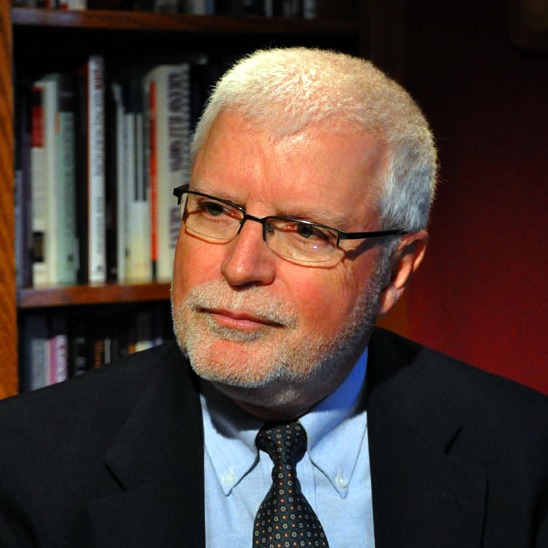 Dean Welty serves on the Board of Directors for the Virginia Christian Alliance and is Director of the Valley Family Forum, a network of families in the Shenandoah Valley that helps build Faith, Family, and Freedom in the culture and in the public square. He also hosts a weekly television program entitled "Valley Faith in Action".
—