Learn to expertly answer the tough questions.
Network with Virginia's pro-life leaders.
Prepare to win hearts, change minds, and save lives.
WHO: Virginia Pro-Life College Students
WHAT: Pro-Life Training & Networking
WHEN: Friday night Aug. 29, 6:30-9:00 pm, Saturday Aug. 30, 8:30 am-7:30 pm, & optional Sunday morning sessions
WHERE: Douthat State Park (near Clifton Forge, VA)
STUDENT REGISTRATION: $60 per student (includes meals, lodging and seminar); sign up on Facebook at https://www.facebook.com/CBRVirginia
MEALS & HOUSING PROVIDED: Friday supper and all meals on Saturday, and Sunday breakfast, plus lodging at the park for two nights
NON-STUDENT ATTENDEES: On a space available basis for a suggested donation of $100 or more
FEATURED SPEAKERS: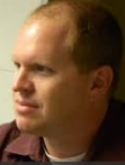 Jay Watts is the VP of Communications at the Life Training Institute (LTI), which was founded by Scott Klusendorf to train Christians and pro-life advocates to persuasively defend their views in the marketplace of ideas.
A Bootcamp favorite last year, Jay will enjoy even more time to teach pro-life apologetics at this year's Bootcamp.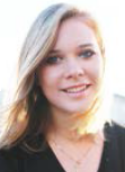 Claire Chretien is the former President of Bama Students for Life (BSFL) which Students for Life of America honored as its 2014 Group of the Year.
In addition to hosting CBR's Genocide Awareness Project in 2013, BSFL began and maintains the Pregnant on Campus Initiative, directs Tuscaloosa 40 Days for Life, and is leading the battle against Alabama's busiest abortion center.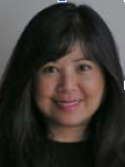 Ruby Nicdao is a pro-life activist and a Virginia Project Director for the Center for Bio-Ethical Reform. Instrumental in closing the busiest abortion clinic in Northern Virginia, she is also a sidewalk counselor and has led 40 Days for Life campaigns in Falls Church and Fairfax, Virginia