Saturday, April 12, 2014, Langley High School, 6520 Georgetown Pike, McLean, VA
Doors open: 8:30am and the Conference starts: 9:15am to 1:30pm
What would you do if you promised the "Keeper of the Abortion Industry Keys" you'd carry his message across America? What if his message could help restore unity and righteousness to a divided America?
Terry Beatley, a Virginia Christian Alliance board member, promised Dr. Bernard Nathanson, the co-founder of NARAL, to carry his personal story nationwide because his information sets the record straight about the most divisive issue in America. He was the doctor who campaigned for legalized abortion using very deceptive tactics to manipulate American opinion on the subject.
His story doesn't stop there, though. A new branch of science called "fetalogy" was opening up the same time the U.S. Supreme Court decided in Roe v Wade.
In her Discourse on Debunking the Mythical 'War on Women,' she brings a fresh, engaging, contemporary look at myths and facts about the 'War on Women.' Her unique perspective equips women with history, logic, arguments and answers which can transform family, communities, and culture.
The false war found in feminism will be debunked and the real war on parental rights, motherhood, children's minds, sex trafficking, economic prosperity, entrepreneurship, liberty, morality, and marriage will be addressed.
Guest speakers include Nancy Schulze, founder of Congressional Wives Speakers and the American Prayer Initiative; Dr. Day Gardner, president of National Black Prolife Union; Marjorie Dannenfelser, president of Susan B. Anthony List.
Download FLYER for sharing with others.
Cost: $35 /includes lunch
A donation will be given to a safe-house for sex-trafficked girls, a maternity home and/or a crisis pregnancy center.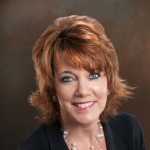 Terry Beatley currently serves on Virginia Christian Alliance Board of Directors and is an advisor to the Black Robe Regiment of Virginia. She served as Virginia coordinator for Parentalrights.org and in 2011 organized a political action committee dedicated to defeating an incumbent whose voting record reflected his "War on Virginia Girls and Parental Rights."