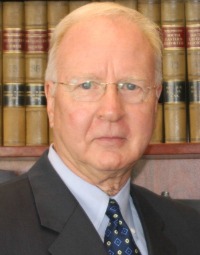 Chairman Don BlakeMany of our VCA subscribers have signed petitions to impeach Attorney General Mark Herring. We started the petition drive about a week after he declared he would not defend our Commonwealth's marriage amendment just days after being sworn in as Virginia's Attorney General and pledging to defend the Constitution of the Commonwealth of Virginia. Virginia Christian Alliance held a press conference in Richmond attended by Pastors from across the Commonwealth to call for Herring's impeachment.
One week later, VCA participated in another press conference in Norfolk where 25 Pastors who voted for Herring called for his impeachment. A month later, VCA joined the leaders of The Frederick Douglass Foundation and the Coalition of African American Pastors at Capitol Square in a third press conference to condemn Herrings action and to call for his impeachment.
Our efforts received much press coverage and generated thousands of petitions to impeach Mark Herring. In April 2014, the Chairman of The Frederick Douglass Foundation and the founder of Virginia Mass Resistance and I met with Speaker Bill Howell to present a box of petitions and encourage him to call for Herring's impeachment.
To this day, Speaker Bill Howell and the Republican controlled House of Delegates has done nothing to reign in the most rogue Attorney General in our Commonwealth's history. Nothing! Attorney General Herring has no fear of consequences or repercussions for his perverted view of Virginia law.
Herring's public actions:
Herring refused to defend the Commonwealth's Marriage Amendment and the will of the citizens of Virginia who voted in favor of marriage between one man and one woman.
Herring takes an activist role in supporting homosexual marriage.
Contrary to longstanding state policy, Herring tells School Boards they have "leeway" to include sexual orientation and gender identity in their anti-discrimination policy opening the door for transgender accommodation in Fairfax Public Schools.
Herring has issued an opinion suggesting that Virginia Colleges may admit "undocumented" aliens as in-state students – effectively making law.
Herring has recently issued an opinion that could roll back Virginia's current regulations on abortion clinics.
Just how much is Speaker Howell and the Republican leadership going to take before they reign in Herring? Herring must be held accountable and his rogue actions must be stopped immediately.
Please download the postcards and share them. We need to let Speaker Bill Howell and the Republican leadership know that to do nothing about impeaching Mark Herring only encourages him to continue his efforts to be a one man state legislature.
Please print and mail the pre-addressed postcards included with this article and ask your friends to do the same.
CLICK TO OPEN POSTCARD PDF and PRINT OUT, USE COVER STOCK PAPER SUITABLE FOR MAILING
VCA Chairman, Don Blake