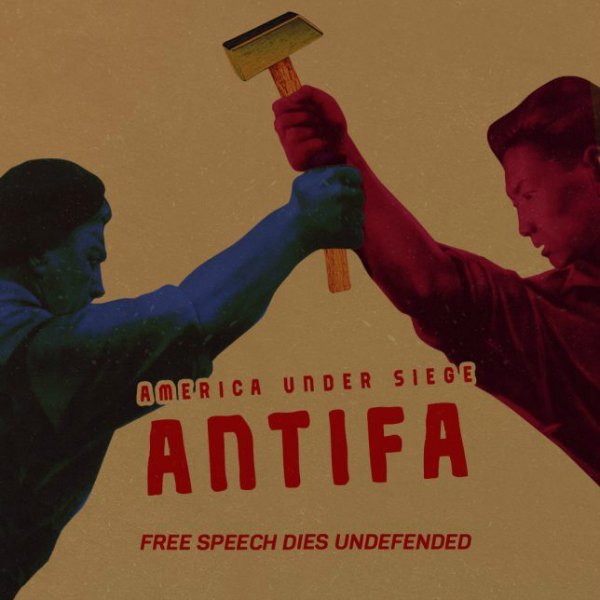 Editor's Note: Woody Kaine, son of Senator Kaine is a member of Antifa and had his first court appearance last week as Kaine, 24, was charged by prosecutors in St. Paul with fleeing on foot, concealing identity in a public place, and obstructing the legal process by interfering with a peace officer after a Trump rally on March 4th
Antifa is the third episode in the America Under Siege film series from Dangerous Documentaries (a project of the Capital Research Center) and Cohesion Films. Each episode profiles the influence of radical Marxists on various segments of American society.
The communist movement known as Antifa (short for Anti-Fascist Action) has sparked violence across the nation. In the wake of their battling despicable white supremacist in Charlottesville, Antifa has begun to gain mainstream popularity. But unbeknownst to much of the public, the vast majority of Antifa violence isn't targeted at genuine fascists, but mainstream conservatives and civilians.
With help from those who have encountered Antifa, including Milo Yiannopoulos, Gavin McInnes, Lauren Southern, Jack Posobiec, and Steve Deace, conservative author Trevor Loudon guides us through the history and ideas behind the Antifa movement, starting with Leon Trotsky and going all the way through the events in Berkeley, CA and Charlottesville, VA.
The film will also air on One America News Network, Tuesday, September 26th at 10:30pm ET / 7:30pm PT.
Originally set to premiere at Milo Yiannopoulos's "Free Speech Week", the screening of Antifa was canceled by UC Berkley in part due to security concerns from Antifa themselves.
Jake Klein, the film's producer, issued the following statement:
"We are extremely disappointed by the cancellation of this screening and of 'Free Speech Week' as a whole. This is a major blow to the First Amendment, which we hope will be remedied in court. The fear of violence at this event, which was key to its cancellation, does not stem from anything we have done, nor from the actions of anyone else involved in organizing Free Speech Week. That fear is the fault of those who would use and have used violence to silence those with whom they disagree. Let's be clear: Antifa shut down a film screening criticizing Antifa through fear."
The film was written by and stars conservative author Trevor Loudon, directed by Judd Saul, produced by Jake (Joseph) Klein and Victoria Loudon, and executive produced by Capital Research Center's Scott Walter and Matthew Vadum. You can view previous episodes of America Under Siege at DangerousDocumentaries.com.
vvvvv