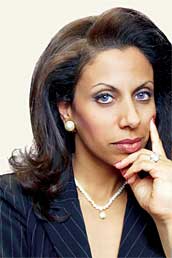 Brigitte Gabriel
Virginia Christian Alliance and Life Church
Present
Intelligence Briefing with Brigitte Gabriel
Brigitte Gabriel will be speaking at Life Church in Mechanicsville, Virginia and you are invited!
As ISIS sympathizers rise in America committing terror attacks against innocent Americans, people are asking questions: "What is going on?" "How big is ISIS in America?" "How are they recruiting?" "What are the signs of a jihadist ready to strike in any community?" "What is ISIS's ideology?"
Brigitte Gabriel will be giving a "cannot miss" intelligence briefing on this issue and what you can do as a citizen.
Date: Thursday, April 14, 2016
Time: 7:00 pm
Location: Life Church (lifechurchofrichmond.org)
8378 Atlee Road
Mechanicsville, VA 23116
YOU DO NOT WANT TO MISS THIS EVENT!
Seating is limited and will fill up fast. If you want your friends to get a seat, be sure to forward this immediately!
Seating is first come, first serve.
You must RSVP using our Eventbrite link:
https://www.eventbrite.com/e/intelligence-briefing-with-brigitte-gabriel-tickets-21438534233?aff=es2
PRINT OUT PDF FLYER AND SHARE WITH OTHERS