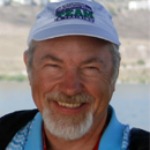 by Dan Wolf
This third article on the Abbasids covers the relationship between jihad and dhimmitude, and the development of Islamic law as related to this topic. This article will examine the following: (1) defining some relevant terms, (2) the relationship between dhimmitude and jihad, (3) governance under dhimmitude, (4) taxation, (5) church complicity, and (6) outcomes.
Definitions
I am going to assume that the terms in this article are unfamiliar to you. So we are going to start with defining a few of them.
Ata – A gift, in this case of land given to someone who participated in jihad.
Read More