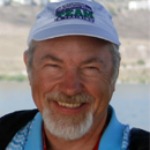 By Dan Wolf
This article ends the series examining extremism and Islam that began with About that 1% on Extremists and continued in Extremism, Islam, and Politics.
In those articles we've touched upon some of Islam's general attitudes and how those are reflected in its views of extremism, politics, and freedom.
This article will continue to use the same surveys[1] to look at some attitudes around law and culture.
Law
The last article looked at the connection within Islam between religion, politics, and freedom - using the survey results around religious freedom to illustrate the points. This article will start by looking at the connections between religion and law. Islamic law is encompassed within what is called shari'a, and is derived from several of Islam's source documents as outlined in US Law and Shari'a.
Read More