Introduction Thoughts
In previous articles we have focused on how to have "oneness" in marriage. As we get started again, here are the two views of the previous articles:
1. Oneness in marriage is a critical issue. It is not our personal calling – it is God's calling. As difficult as marriage can be sometimes, God has called us to give ourselves to oneness. If we believe in God, we choose to obey God. And if we obey God, we give ourselves to His calling on "oneness."
2. We have mentioned 3 ideas so far:
"Oneness" is being "naked and unashamed" – not just physically "naked," but also in terms of being open and transparent to one another.
Love is not feelings – it is choosing. It is doing what love calls for, whether we have feelings or not.
Communication – we focus on talking to each other, being honest and sharing our thoughts. We don't do it wickedly or with anger or emotion; but we do pursue it. Communication makes a big difference in "oneness."
So what is next in our oneness?
Conflict Resolution
There are many things that can cause a conflict between us. Our conflict can be bad – or it can be good. It can be "bad" by separating us. But it can be "good" by bringing us closer to each other.
The reason a conflict can be good is that it is one of the ways that God uses our sin to go in a right direction, despite the fact that sin can go a wrong direction. It can lead us to a sacrifice to self and an understanding of our spouse. Resolving conflict contributes to oneness.
So how do we make a conflict work out? We use skills of peacemaking.
Here are 3 habits that contribute to resolution:
a. Focus on one issue at a time – not several. Talk about another thing at another time.
b. Watch the anger level. If you blow it, apologize and ask for forgiveness – and start over.
Ask for forgiveness and give forgiveness.
c. We speak, but we also listen. And listening calls us to accept (to "tolerate").
We share our thoughts, but we quickly listen to the other. And we focus on an understanding of the other's perspective. It is OK to disagree, but we do listen and understand – and we accept, even if we don't agree.
We keep our eyes on the goal, not on our flesh's desires.
Our goal is oneness, not justification. Whether we agree or disagree with each other, we accept the other, and we accept the other's perspective.
And we control our tongues.
Instead of shouting or being offensive, we share thoughts graciously and with gentleness.
Some Bible verses recommend a series of steps in our communication:
Ephesians 4:2: Humility, gentleness, tolerance for one another in love
Colossians 3:12-13: Compassion, kindness, humility, gentleness and patience; bearing with one another, and forgiving each other, whoever has a complaint against anyone; just as the Lord forgave you, so also should you.
The point is that we speak and share our thoughts, but we do not attack or be conflictive. We are careful about how we speak and what we say as we seek to address our conflict.
Our Fundamental Perspective
Our flesh is a very prominent issue.
An illustration is unwed sex. When we are singles – or when our marriage is not united – our flesh strongly leads us toward unwed sex. Or our flesh leads us to some other things, like pornography or masturbation. The point is that our flesh is very strong.
This same thing – our flesh – is what causes us to go the wrong direction in communication and other causes of conflict. The question is whether we are going to respond to God or to our flesh. Are we going to "bow" before God? Are we going to "surrender" to God? Are we going to respond to God's callings and instructions rather than to our flesh?
Surrender to God is not what gives us salvation. Our salvation results from our choice to receive the sacrifice of Christ and to believe in it. So what difference does surrender make? And what difference does it make in our marriage?
The answer is that our surrender before God is a response to salvation, not a cause of salvation. But if we are not surrendering before God, it may well be that we have not genuinely trusted Christ as our Savior. So one of the things we need to do is pursue oneness in marriage. And part of pursuing oneness in our marriage is a self-sacrifice before our spouse – whether we like it or don't like it. The reason we do it is two things:
1. We believe in God and so we are surrendering to God – throughout life, and in pursuit of oneness in marriage.
2. When we sacrifice ourselves away from our flesh, we begin to actually have a joyful marriage relationship – down time, not right away. But it does matter.
Displaying God
So when we have oneness in marriage we are actually displaying God – to ourselves, to our children, to our family members and friends, and to the world. One reason is that each of these others knows that there can be conflict in marriage. When we have oneness based on personal sacrifice before the other – based on good communication and mutual acceptance – we are displaying God in our hearts and behavior, and that is displaying God Himself. So oneness in marriage is part of God's design and calling.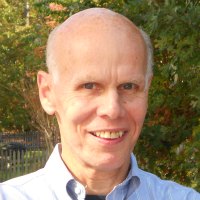 Tom Clark is a Family Life Ambassador with the Family Life Ministry and on the Advisory Board of the Virginia Christian Alliance.