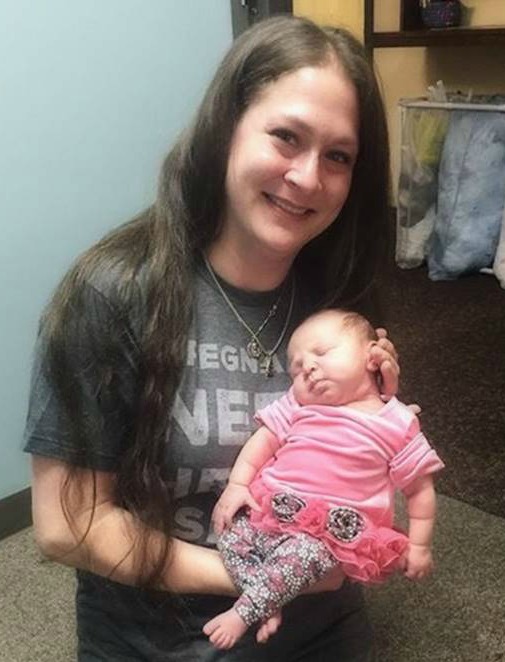 Susan ONeill with a baby saved from abortion.
Empower her to train others to save many more
unborn babies from abortion
Sidewalk Advocates for Life update as Virginia Christian Alliance Board of Advisor's member, Susan O'Neill needs our support.
Empower her in becoming Northern Program Co-ordinator, training others, growing the organization that saves the lives of the unborn.
We need YOU!
Her letter follows:
God has called me to this mission and I'm delighted to tell you about it!
Here is a perfect example of why communities need Sidewalk Advocates for Life.
Recently, one of our advocates Dave was out on the sidewalk when he engaged a Chinese woman arriving for an abortion appointment. Dave soon realized that the woman only knew Mandarin Chinese! In a pinch, Dave called Sidewalk Advocates for Life and was soon on the phone with a translator that was fluent in Chinese.
Dave was able to help the woman over to the nearest pregnancy resource center all because Sidewalk Advocates for Life was able to provide him with a desperately needed resource the moment he needed it. Can you imagine what could have happened if Dave didn't have anyone to turn to that morning?
The mission at Sidewalk Advocates for Life is "To train, equip, and support local communities across the United States and the world in "sidewalk advocacy": to be the hands and feet of Christ, offering loving, life-affirming alternatives to all present at the abortion center, thereby eliminating demand and ending abortion."
LINK: https://youtu.be/u6hJIItqnBUI have $25,000 remaining to support raise in August. I can't do this mission that God has called me to do without your help! Your support, made payable to Sidewalk Advocates for Life, will go directly towards enabling my mission to continue. All donations are tax-deductible.
As Northern Program Coordinator, I am thrilled to have this opportunity to stand up for life. Your support will allow me to serve and support the local leaders in your community as well as foster new communities throughout the Northern region of the U.S. Through the grace of God, SAFL has saved over 1,300 babies in just over 2 years, we have over 300 hopefuls, and 30 abortion workers have left the industry for good! Our peaceful, prayerful, and law-abiding approach is research proven to be the most effective when it comes to supporting a mother in crisis.
To achieve this challenge of $25,000, we need financial support at all levels. Every dollar we receive here goes directly to my mission in the Northern United States to support and build peaceful sidewalk advocacy locations. We will transform hearts, save lives and end abortion!
We take your gifts seriously, and we make every effort to maximize your investment in our life-saving mission. CLICK HERE to see different monthly support options where you can help save the lives of the unborn.
Thank you in advance for whatever the Lord leads you to.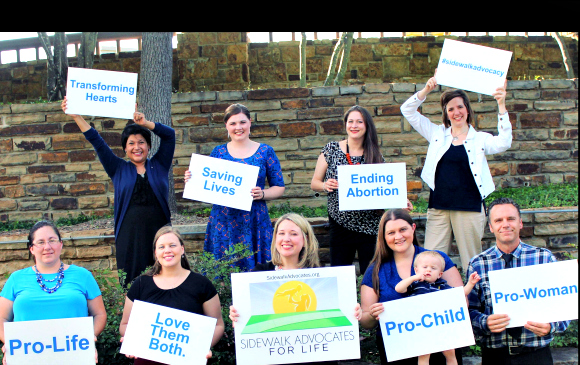 —–
Are you able to help Susan in support of her mission with Sidewalk Advocates for Life: to be the "hands and feet of Christ" reaching out in love to those at abortion facilities?
Yes, I can give:
$500 allows Susan to do this mission for 1 week throughout the year
$1000 allows Susan to do this mission for 2 weeks throughout the year
$3000 allows Susan to do this mission for six weeks throughout the year
_______ other
Thank you in advance for considering my mission to save lives and change hearts. I am dedicated to excellence and welcome any questions, comments, or suggestions you may have. Please feel free to contact me in any of the following ways:
E-mail: Susan@sidewalkadvocates.org
Phone: 804-525-0452
Susan O'Neill