Richmond Family & Fatherhood Initiative
"Turning the hearts of the fathers to their children
Pastors' &Faith Leaders'
Bishop Wellington Boone is one of today's most dynamic and sought-after Christian speakers and a trusted spiritual father to leaders who influence multitudes in North America, Africa, and around the world. He is an international ministry leader, bestselling author, featured speaker for CBN, Regent University, Focus on the Family, Promise Keepers, Campus Crusade for Christ, the Salvation Army, World Changers, and other major organizations and denominations in addition to serving his congregation, The Father's House, in Norcross, Georgia.
Mobilization Luncheon
Guest Speaker: Bishop Wellington Boone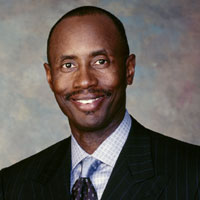 Please join us at this dynamic event!
GOALS:
Inform you of the civic and family consequences of father absence
Inspire you to maintain a biblical worldview in promoting God's vision for the family
Invite you to actively participate with us in transforming the community
FREE copy of Bishop Boone's Basic Black Journal to the first 100 pre-registered guests to arrive!
Thursday, October 25th, 10:30 am – 1:00 pm
(Doors open at 10 AM; FREE Attendance)
Northminster Church
3121 Moss Side Avenue
Richmond, VA 23222
SPECIAL SCREENING of the Armstrong High School "Heroes and Dreams" video
For More information, contact:
Richmond Family and Fatherhood Initiative
400 E. Cary Street
Richmond, Virginia 23219
(804) 205-3717 info@richmondfatherhood.org