Three years ago we commemorated the 10th anniversary of the tragic attacks on the Twin Towers, the Pentagon, and the hijacking and then crash of Flt. 93 in Pennsylvania. We are re-airing the program we recorded at that time because we must never forget the 3,000 innocent victims of those attacks or the pain and suffering that their families still endure.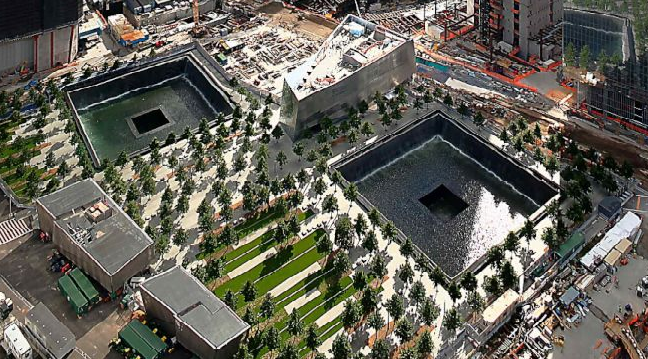 Beyond that, however, it is also critically important that we confront and defeat those who were behind those and many other attacks.(World Trade Center Memorial Photo)
To that end, our program focuses on three questions:
1. Who is our enemy?
2. What is their doctrine?
3. What is their objective?
To help answer these questions, we invited national security expert Michael Del Rosso to join us for a special examination of the Islamic doctrine and Shariah law that have driven men to kill innocent people for over 1400 years — and who continue to do so today.
VFIA #219 — Shariah: The Islamic Threat to America — Part 1 from Dean Welty on Vimeo.
We will also expose Islamic organizations like the Muslim Brotherhood who are expanding their influence abroad in countries like Egypt as well as inside the United States. Their goals contradict American values, their actions undermine our Constitution, and by their own words, they seek global domination through both violent and non-violent jihad.
Finally, we will ask what our government is doing, or not doing, to confront and defeat those who are behind these attacks both here at home and abroad.
Mr. Del Rosso is a Research Fellow at the Claremont Institute and a Senior Fellow at the Center for Security Policy in Washington, DC. He is also co-author of a recent book entitled Shariah: The Threat to America, which is available at www.amazon.com.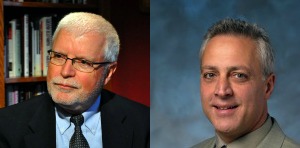 Dean Welty (left) serves on the Board of Directors for the Virginia Christian Alliance and is Director of the Valley Family Forum, a network of families in the Shenandoah Valley that helps build Faith, Family, and Freedom in the culture and in the public square. He also hosts a weekly television program entitled "Valley Faith in Action".