Whether it's tracking legislation, alerting its members on key votes for them to pray and take action, building leadership, speaking at events, putting on events, carrying out annual projects such as Encourage-A-Legislator and She Votes, building an informative website, activating Prayer/Action Chapters across the state or supporting Lisa and Isabella Miller through their court battles, CWA of Virginia is on the move and making a difference in Virginia!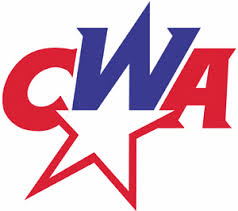 All of this has been possible because of CWA leaders and supporters like you. Through your hard work, leadership, initiative, financial support and most importantly, your prayer support, we have been able to accomplish much.
Concerned Women for America of Virginia Leadership Training
Saturday, September 21, 2013 9:00 a.m. – 3:00 p.m.
Please join us as we continue to strive for excellence! We will enjoy a time of relationship building, training, encouragement and extended prayer. If you are currently a leader or have been thinking about how you might serve within the ministry of CWA of Virginia, we would love for you to attend this event.
Register today!
Registration is free and includes a complementary lunch.
. Contact Debbie Biggs at 540-586-1734 or associatedirector@cwava.org
. Space is limited.
Hotel Reservations: Courtyard by Marriott Richmond North/Glen Allen, 10077 Brook Road, Glen Allen, VA 23059.
If you are unable to find a roommate, call Debbie at 540-586-1734 and she will be happy to assist you. Due to a generous donor, there are scholarship monies available ($100) to help with your cost of travel and lodging for the conference. Let Debbie know if you wish to make use of the scholarship money.
Janet Robey: Prayer releases God's power to work through the circumstances to bring about His plan & purposes.
Join Concerned Women for America of Virginia on Facebook or on our website today.
Virginia State Director
Concerned Women for America
P.O. Box 1465, Bedford, VA 24523
434-401-8852 http://va.cwfa.org