McLean, VA – Dr. Angela Lanfranchi, M.D., surgeon and co-founder of The Breast Cancer Prevention Institute, will present at The 'Liberated with Truth' Conference on Saturday, April 12, 2014. Her presentation, "Oral Contraception and the Cancer Connection," explains the reasons for the rise in breast cancer among young women.
Her shocking data will be used in the amicus brief in the Hobby Lobby case against the federal government on March 26th.
Dr. Day Gardner, founder and president of the National Black Prolife Union will speak about "Eugenics, 'The Negro Project' and the Silencing of Women." Dr. Gardner attended the Kermit Gosnell case in Pennsylvania and is an outspoken advocate for ending a stealthy, methodical, deadly plan, called 'The Negro Project' to reduce the black population.
Marjorie Dannenfelser, president of Susan B. Anthony List will speak about a recent report her organization completed on human trafficking in America. The SBA List works to pursue policies and elect candidates who will reduce and ultimately end abortion.
Organizer and founder, Terry Beatley, says, "We are so pleased to have this great line up of speakers. This conference is all about women across generations and different races tearing down walls of deception and cover-ups. Through awareness, prevention, advocacy and change, women can positively restore America."
Other speakers include: Nancy Schulze, founder of Congressional Wives Speakers; Melody Scalley with Heritage Action; Gabrielle Jackson, The Millennial Solution; Leslie Davis Blackwell, co-coordinator with Silent No More Virginia; Jackee Gonzalez, Family Foundation of Virginia; Tish Rothenbach, RAINN; and Gigi McMillan, Kamisol Imaging.
The conference will be held at Langley High School 6520 Georgetown Pike, McLean, VA. Doors open at 8:30am. Conference begins at 9:15am and ends at 1:30pm. Cost is $35. Preregister at www.terrybeatley.com. If registered by April 8, lunch will be included.
Download FLYER for sharing with others.
Cost: $35 /includes lunch
A donation will be given to a safe-house for sex-trafficked girls, a maternity home and/or a crisis pregnancy center.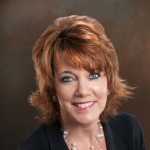 Terry Beatley currently serves on Virginia Christian Alliance Board of Directors and is an advisor to the Black Robe Regiment of Virginia. She served as Virginia coordinator for Parentalrights.org and in 2011 organized a political action committee dedicated to defeating an incumbent whose voting record reflected his "War on Virginia Girls and Parental Rights."