From The Christian Post:
God has a good life for us. We can live with real peace and joy every day. John 10:10 says Jesus "came that [we] may have and enjoy life, and have it in abundance (to the full, till it overflows)" (The Amplified Bible). And in John 17:13, Jesus prayed that His joy would "be made full and complete and perfect" in our lives. God's plan is to bring you out of the bondage of sin so He can bring you in to the good life of peace, joy and righteousness that He offers. And radical obedience to God's will and His Word is the key to experiencing it.
Obedience isn't a topic that usually makes people excited. But the benefits of obeying God – righteousness, peace and joy in the Holy Spirit – are greater than any sacrifice or suffering we may go through when we receive His Word and choose to follow His commands (see Romans 14:17). And it is a choice we make – God will not force us to do what He wants us to do.
A Milestone Moment in My Relationship with God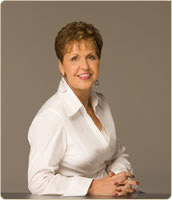 It's important for us to understand that God gives us His commands because He loves us and knows they are good for us. Anything He asks us to do is for our good. The truth is, obedience to God changes us and makes our lives better. And true obedience begins with our thoughts, attitudes and the motives of our heart – our inner life.
Continue for full post on the Christian Post
Joyce Meyer Ministries 1-800-727-9673 www.joycemeyer.org