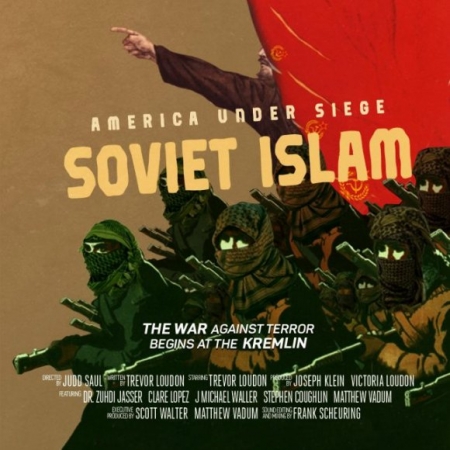 CAPITAL RESEARCH CENTER BRINGS YOU SOVIET ISLAM, A MUST SEE FILM FOR ALL AMERICANS
"Only a coalition of Islamists and Marxists can destroy the United States." Ilyich Ramírez Sánchez, AKA Carlos the Jackal
Soviet Islam is the second episode in the five-part America Under Siege webseries releasing over the course of 2017. Each episode investigates the growing influence of revolutionary Marxists and their allies in different sectors of American society.
When the Soviet Union failed to eradicate religion, it quickly changed tactics. After World War II, Soviet Communists forged alliances with unlikely partners – radical Islamists and Middle Eastern nationalist dictators. Beginning in the Cold War and continuing through to today, the Kremlin has armed, trained, and supported these Islamists and dictators to advance a frightening goal: subverting their shared American enemy.
Those radicals became a domestic threat in the 1960s. Religious extremists like the Nation of Islam co-opted Soviet ideology to agitate American institutions and disrupt democracy. For the Soviets, the intent was to make the U.S. ungovernable through organized protest and violence. But while the Cold War may be over, the threat from the Kremlin is now more serious than ever.
Today, Putin is the heir to the Soviet strategy of subversion. Picking up where the old KGB left off, his regime continues to leverage the vast network of radicals across the Middle East and the West the Soviets created.
The film was written by and stars conservative author Trevor Loudon, was directed by Judd Saul, and produced by Cohesion Films in partnership with Dangerous Documentaries (a project of the Capital Research Center).