From LifeNews!
LifeNews.com is an independent news agency devoted to reporting news that affects the pro-life community. With a team of experienced journalists and bloggers, LifeNews.com reaches more than 750,000 pro-life advocates each week via our web site, email news reports, social networking outreach and weekday radio program.
With the new year here it's that time of the year where we typically look back and see what happened over the past 12 months.
For the pro-life movement it was definitely one of the most interesting years ever. There were incredible highs and overwhelming defeats.
But no matter what happened in our fight to protect unborn children from the evil of abortion, the pro-life movement had one thing you could count on for the truth each and every day. That's LifeNews.
Whether it was taking on Hillary Clinton and her pro-abortion supporters, exposing the ways in which the Planned Parenthood abortion business sells the body parts of aborted babies, or rejoicing in their collective defeat on Election Day, LifeNews was with you every step of the way.
The following is a list of our top -10 most-read news stories for 2016:
Hillary Clinton: An Unborn Child Just Hours Before Delivery Has No Constitutional Rights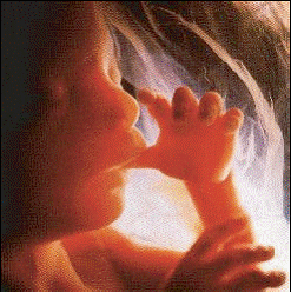 Remembering When Mother Teresa Left Hillary Clinton in Stunned Silence on Abortion
Chelsea Clinton: I Left the Church When I Was 6 Because It Opposed Abortion
High Court in Ireland Rules an Unborn Baby Has a Right to Life
Nurse Says Baby Who Survived Abortion Cried While Left Alone in a Steel Pan to Die
Ohio Senate Passes Bill to Ban All Abortions After an Unborn Baby's Heartbeat Begins
After Abstaining Until Marriage, NFL Star Russell Wilson and Ciara Get Married: "We Did It Jesus' Way"
Priest to Christians: "You Might Not Have a Church to Go to If You Don't Vote Right in November"
Donald Trump Calls for Permanently Banning Taxpayer Funding of Abortions
First Child Dies After Belgium Approves Measure Allowing Doctors to Euthanize Children