Virginia Attorney General Ken Cuccinelli has told the State Board of Social Services it does not have the authority to change regulations to allow gay couples to adopt. A memo sent to the board said the proposal "does not comport with applicable state law and public policy," The Washington Post reported.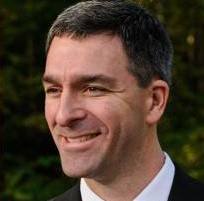 The memo reverses a position advocated by one of Cuccinelli's predecessors, William C. Mims, a former Republican legislator and currently serving on the Virginia Supreme Court. At present, only married couples and single men and women, regardless of sexual orientation, can adopt in Virginia, the Post said.
The changes being considered would force any state approved adoption service, including those run by religious groups, to allow gay parents to adopt or foster children. Equality Virginia General Counsel Claire Guthrie Gastanaga said Cuccinelli's view is wrong. "His memo at this stage is advice, and clients get to say one way or another whether they accept the counsel,'' she said according to the Post. The changes in regulations were initially proposed by Gov. Timothy Kaine, D-Va., in 2009. Gov. Bob McDonnell, R-Va., opposes the regulations. He has argued that religious groups should be able to make their own policies, the Post said.
Read more on Newsmax.com: Va. AG Won't Change Reg to Allow Gay Adoption