Oneness in marriage is God's design and it is His calling to us despite our conflicts and difficulties in the marriage.
Genesis 2:24 (NAS)
A man shall leave his father and his mother, and be joined to his wife;
and they shall become one flesh.
The issue here is things like, "Why will I do what it takes to make my spouse happy?" Or, "How can we have a genuine 'oneness' despite our difficulties?" How in the world can we have genuine oneness?
Step One: Oneness calls us to be "one flesh"
God calls us to have oneness in marriage. He wants us not only to stay married (no divorce) but He wants us to have connected hearts. Genesis 2:24 above focuses on the idea that a married man is to be "joined" to his wife; and the two are to be "one flesh."
The "one flesh" is referring to our physical connection which is an important aspect of marriage. But it is also referring to our emotional connection. The idea is that we as a couple become "one" versus "two" – that is, a connected couple versus separate people. The next verse, Genesis 1:25, is an interesting illustration.
Genesis 2:25 (NAS)
And the man and his wife were both naked and were not ashamed.
This verse was when Adam and Eve had not yet become sinners and they were perfect in their relationship. And in that "perfect relationship" they had no shame in their nakedness. The question is, "What does that mean to us?"
What it means to us is it illustrates a concept of oneness.
The illustration of oneness is the idea that we can not only be physically naked with each other (which we are supposed to do – God's calling); but we can also be "naked" with each other regarding our thoughts and emotions and what kind of a person we are.
In other words, a husband and wife need to not only be physically naked, they also need to have transparency toward each other – they need to have openness toward each other. That is, we need to share our thoughts, feelings, emotions, personality, etc. We need to be visible to each other, not trying to hide our thoughts, feelings, or personalities.
Now those things can actually be a problem in marriage. Our spouse might not like what we share. The point is not that we should share thoughts without any effort to be accepted by the other. Rather, we should express things in a way that the spouse can accept what we are saying. In other words, we are not dominating or imposing. We are sharing expressions that the other is able and welcome to listen to. We are not requiring the other to accept what we are saying; we are just being "naked" before the other.
And when a spouse does share thoughts and one of us does not like it, we do need to accept the other. We need to be glad to know our spouse despite our struggles.
So – Step One – the "oneness" calls on us to be open and transparent to a spouse, and to accept the expressions of a spouse. That is part of being "naked and unashamed."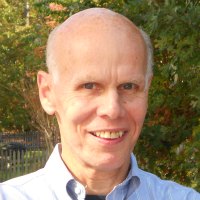 Tom Clark is a Family Life Ambassador with the Family Life Ministry and on the Advisory Board of the Virginia Christian Alliance.