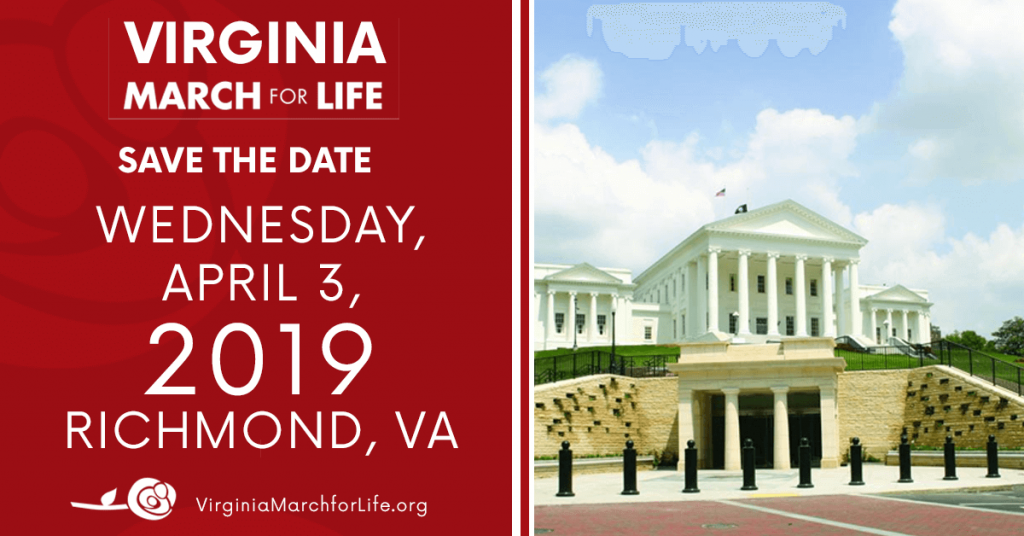 Join us to stop pro-abortion extremism in Virginia!
April 3, 2019

New York may have just legalized abortion up until birth, but unfortunately, our home state of Virginia is not far behind.
State Delegate Kathy Tran recently introduced legislation that would, similar to the new law in New York, allow abortion up until birth.
Thankfully, the bill failed in committee, but we also learned that Governor Northam endorsed this extreme pro-abortion legislation; even going so far in a radio interview to suggest doctors could make a decision on whether to provide care for a baby that survived a botched abortion.
It's critical that every pro-life Virginian make a stand for life at the Virginia March for Life.
Schedule:
11:00 a.m. Rally at the State Capitol – Capitol Square
12:00 p.m. March for Life Around Capitol Square*
For a map of the march route, click HERE.
Speakers:
Melissa Ohden, survivor of a saline infusion abortion.
Ryan Bomberger, founder of The Radiance Foundation.
Jeanne Mancini, President of March for Life.
Felicia Pricenor, Associate Director of the Virginia Catholic Conference.
Olivia Gans Turner, President of the Virginia Society for Human Life.
Victoria Cobb, President of The Family Foundation.

Please review our Frequently Asked Questions for information about parking, buses, etc.
FREQUENTLY ASKED QUESTIONS
If you are looking for a bus trip to join, please check out our bus list.