The Threat of Islam to Liberty and Christianity By Stephen McDowell
Watch this recorded webinar now or sign up for a live webinar on March 24 (see below).
This free one-hour webinar includes:
An historical overview of Islam detailing its aggressive expansion and conflict with Christianity, including
The Crusades
Important battles stopping Islam's spread throughout Europe
Muslims influence in American history
An ideological and worldview comparison of Christianity and Islam reveals
Christianity produces liberty
Islam brings oppression
Is Islam a religion of peace?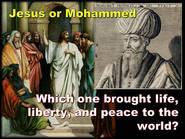 How should America deal with Islamic terrorists? What can we do regarding the threat of Islam to the Christian faith?
Good news: God is moving among many Muslims to bring them to Christ.
Question and Answer time
When: Thursday March 24, 2015 at 12:00 PM ET (5 PM Madrid, Spain).
To Register: Space is limited so register soon by replying to this emailer, or email us at info@providencefoundation.com or call us at 434-978-4535.
Once you register we will send you details on joining the webinar. You can access this webinar on your computer, tablet, or by phone.
Special offer on our soon to be published booklet on The Threat of Islam to Liberty and Christianity
Providential Perspective Podcast
Listen to our Providential Perspective Podcast (PPP).
The PPPs address various historical and cultural issues from a Biblical perspective. New podcasts are posted on our website periodically, or you can download them to your mp3 device to listen to later. You can also access the podcast via iTunes and sign up to receive this regularly. (Go to the iTunes store and search for Providence Foundation.)
Visit Our Website
• Read articles, including: Alvin York: An Example of Ministry in the Market Place
• See sample Biblical Worldview University Classes
• Learn Biblical solutions to today's problems, and more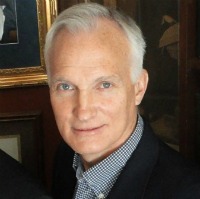 Stephen McDowell, the President of the Providence Foundation in Charlottesville and also President of the Foundation's Biblical Worldview University. He has written numerous books and training courses on America's Christian history and on the need to live by Biblical principles in order to prosper as a nation. He also serves as an Advisory Board Member of the Virginia Christian Alliance