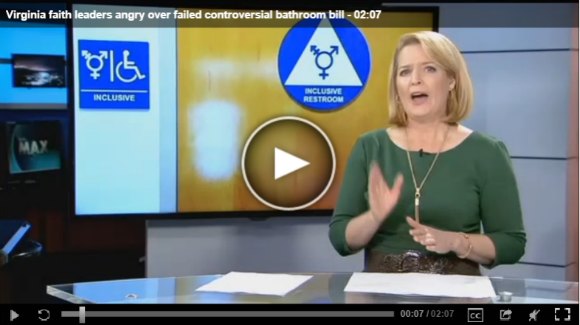 by Ashley Monfort
RICHMOND, VA (WWBT) - Several Virginia faith leaders are coming forward and are angry that a controversial bathroom bill did not make it very far in the General Assembly. They say they are unfairly being attacked for their views.
The meeting started with prayer then several faith leaders from across the Commonwealth turned their attention to the bathroom bill that failed in the General Assembly.
"Now we want to say it's okay for men to enter our wives' bathrooms and boys and teens to enter our daughters' bathrooms and locker rooms. Are we crazy" says Pastor Jim Langlois with The Master's House in Ashland.
Read More