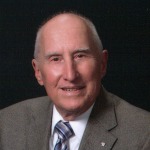 Richmond Medical Center for Women, 118 N. Boulevard, Richmond, VA
WILLIAM GARTH FITZHUGH, MD
Does 1st  and 2nd   Trimester Abortions. Also has Clinics in Roanoke, Charlottesville and Newport News. Graduated MCV 1966.
According to newspaper, health department and court records accounts:
Started doing abortions 34 years ago. Went in partnership with Robert Bluford, Jr., a Presbyterian Minister in 1975 to acquire clinics in Richmond, Roanoke and Newport News. He is by far the largest provider of abortions in Virginia. In the early 1990's, he was doing over 6,600 per year at the Richmond Medical Center for Women, over 2,000 each in Roanoke and Newport News and over 1,000 in hospitals; a total of over 12,000.  It is estimated he and employees have killed over 200,000 children in the womb during his years of practice. He reported complications to the mother run about 1 for every 200 abortions.
 Quotes By Dr. Fitzhugh:
Read More