The freedom of Americans to run their businesses according to the dictates of their consciences is being challenged, coast to coast, by President Obama's Department of Justice and local governing bodies. The common instigators are laws against sexual orientation discrimination and Health & Human Services' contraceptive and abortifacient mandate.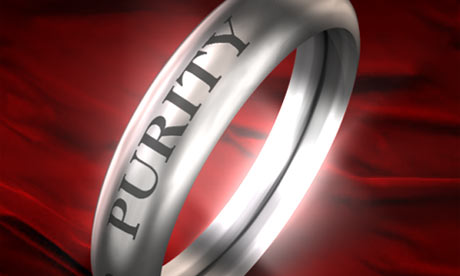 For years the ERLC warned that the addition of "sexual orientation" to non-discrimination regulations would collide head-on with religious freedom. Those conflicts are no longer theoretical in the United States as a growing number of business owners are experiencing the brunt of what it can mean for a Christian to confront the culture.
Much of the faith community's attention in 2012 was focused on the HHS mandate that coerces religious non-profits to provide their employees with contraceptives and abortifacients as a part of their health insurance. Those issues continue unresolved with multiple cases filtering through the courts.
However, what hasn't received quite as much attention are a number of ongoing lawsuits involving for-profit businesses owned by people of faith. The following is a brief overview of Americans whose God-given (and 1st Amendment affirmed) rights are being trampled under the hooves of a regressing view of religious freedom.
Bed & breakfast, Hospitality
Event venues have become a frontline for battles between same-sex couples and citizens who hold to a traditional definition of marriage. Last August, a family-owned and operated bed & breakfast in Vermont paid $30,000 to settle a suit filed against it, though no evidence of fault was produced. Wildflower Inn owner Jim O'Reilly explained the decision to settle:
"Our beliefs haven't changed… Small businesses like ours cannot match the limitless resources of the government and the ACLU. Ongoing litigation like this can cripple any small business…"
Following the legalization of same-sex marriage in Maryland last November, the operator of an Annapolis tour company has discontinued trolley transportation services for all weddings in an effort to avoid conflict altogether, foregoing approximately $50,000 a year in revenue. Also, a Methodist campground meeting association in New Jersey has been sued for declining to rent their privately-owned facilities for a lesbian civil union ceremony. These cases are not a good indication of things to come.
Photography
In 2006, Elaine Huguenin, a photographer in New Mexico, declined to photograph a lesbian "commitment" ceremony, believing her participation in such an event would affirm same-sex marriage which conflicts with her Christian faith. Elaine & her husband were fined almost $7000.00 by the New Mexico Human Rights Commission. (The NMHRC is a group of governor-appointed citizens who "volunteer their services.") The lower court decisions have not been encouraging thus far, though the New Mexico Supreme Court has agreed to hear the case. As it stands, the NM Court of Appeals essentially made it illegal for photographers to decline photographing events based on conflict with personally held religious beliefs.
Manufacturing
"Hercules v. Obama" is a tongue in cheek but practically accurate reference to Newland v. Sebelius. This is the case of family-owned Hercules Industries, an HVAC manufacturer in Colorado, that is suing Obama's HHS Department over the mandate. The court decisions so far have been encouraging, but Obama's Department of Justice continues to appeal. They explicitly argue that Americans lose their freedom of religious expression once they engage in for-profit business activities. Autocam, an automotive parts and medical equipment manufacturer in Michigan, finds itself in a similar predicament.
Retail, Real estate
Garnering a little more media attention in recent days is Oklahoma-based Hobby Lobby, a retail chain with 525 stores in 42 states. The owners refuse to compromise their Christian beliefs in light of the HHS mandate and are, as of January 1, subject to a possible $1.5 million dollar fine, per day. U.S. Supreme Court Justice Sonia Sotomayor ruled against Hobby Lobby's plea for an emergency injunction over the holidays. Meanwhile, an opposite ruling at a federal district court granted Domino's Pizza founder Tom Monaghan essentially the same injunction Hobby Lobby had requested on behalf of his Michigan property management company.
Publishing
Obama's Justice Department has argued in court that Tyndale House, the Illinois-based Bible publisher, is not "religious enough" to avoid the HHS mandate. We aren't making this stuff up. Thankfully, a federal district Court of Appeals granted Tyndale a preliminary injunction against the HHS mandate, relieving–for now–a mandate for the Bible publisher to provide abortifacients among its employee health care plans.
The above is merely a scratch at the surface. To date, there have been 43 federal cases filed in response to the HHS mandate alone. That's a pace of about 3.5 new cases each month since Sebelius first issued the rule. In the absence of a reversal from the Obama administration on this issue, 2013 is shaping up to be a chaotic year in the judicial system.
It appears Christians in America, across all sorts of professions, will see more and more opportunities to wrestle with what it means for them, in their own communities and businesses, to confront a fallen culture as they seek to be faithful to Scripture.
The Ethics & Religious Liberty Commission is an entity of the Southern Baptist Convention that is dedicated to addressing social and moral concerns and their implications on public policy issues from City Hall to Congress. The SBC is the largest non-Catholic denomination in the country with over 16 million members.