Asserting that marriage should be reinforced, not redefined, the Thomas More Law Center (TMLC), a national, nonprofit public interest law firm based in Ann Arbor, MI filed its fourth amicus brief (friend of the court brief) in the U.S. Supreme Court supporting traditional marriage this past Friday (December 19th). The amicus brief, which was filed on behalf of the National Coalition of Black Pastors and Christian Leaders (Coalition), supported the Sixth Circuit Court of Appeal's decision in the case of Deboer v. Snyder, which upheld Michigan's constitutional amendment defining marriage as the union of one man and one woman as constitutional.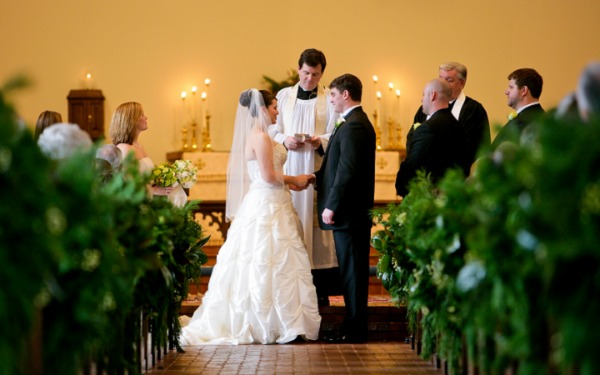 The Sixth Circuit Court's decision in DeBoer examined the laws defining marriage as exclusively the union of one man and one woman in Michigan, Ohio, Kentucky, and Tennessee, ruling all four passed constitutional review.
This latest TMLC brief is part of an effort to stem the onslaught of federal cases overturning the definition of traditional marriage which were passed by overwhelming majorities of voters. TMLC formed a legal team consisting of TMLC's senior trial counsel, Erin Mersino, and Co-counsels William R. Wagner and John S. Kane of Lansing, MI. TMLC has been filing briefs on behalf of the Coalition in significant cases dealing with traditional marriage. One of the purposes of these briefs is to negate the homosexual community's fallacious argument that discrimination because of one's sexual preference is the same as racial discrimination.
TMLC's brief pointed out that, "There is no surer way to destroy an institution like marriage than to destroy its meaning. If 'marriage' means whatever a political activist, a cherry-picked plaintiff, or an appointed judge wants it to mean, it means nothing. If it has no fixed meaning, it is merely a vessel for a judge's will. It is a subterfuge for judicial legislation."
TMLC's brief went on to observe, "The voters of Michigan, Kentucky, Ohio, and Tennessee, by an overwhelming majority, affirmed a truth upon which our nation was founded and has flourished for over two hundred years: that the natural family is the optimal environment in which children should be raised. Human history, scientific observations of human biology, and our own experience, common sense and reason tell us that children naturally come exclusively from opposite sex unions, and children benefit from being raised by their biological parents whenever possible."
In conclusion, TMLC's brief asked the Supreme Court to grant the request for a review and uphold the Sixth Circuit's opinion that correctly abstained from redefining the State-approved meaning of marriage, or in the alternative deny the petition for review to allow the Sixth Circuit's well-reasoned decision to stand.
Click here to read TMLC's entire brief
The Thomas More Law Center defends and promotes America's Judeo-Christian heritage and moral values, including the religious freedom of Christians, time-honored family values, and the sanctity of human life. It supports a strong national defense and an independent and sovereign United States of America. The Law Center accomplishes its mission through litigation, education, and related activities. It does not charge for its services. The Law Center is supported by contributions from individuals, corporations and foundations, and is recognized by the IRS as a section 501(c)(3) organization. You may reach the Thomas More Law Center at (734) 827-2001 or visit our website at www.thomasmore.org.