Can we have both love and "oneness" in marriage, even though marriage almost always has some difficulties?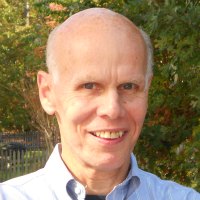 Often, there are difficulties in marriage. Here is a series of things in many marriages:
One thing is that we have feelings. And due to our feelings we often do not feel good toward a spouse.
Divorce actually happens in about 40 to 50 percent of marriages. Most divorces are with non-believers of Christ, but there are also some Christians having divorce.
Even when there is not a divorce there can be a separation. Sometimes one is having sex with someone else, even though not being divorced. Sometimes even Christians do this in marriage.
So, next is a series of situations:
I have seen Christians going wrong directions in marriage, but several of them trusting Christ and moving forward in their marriage. I see two additional ideas that some Christian believers have done in wrong things, but have then moved back toward God's directions. So here are the 2 basic ideas I have seen:
a. I have seen some Christians who had a divorce and then a second marriage. And they have seen their sinful ways and then bowed before God. Having gotten into a 2nd marriage, they have pursued a marriage oneness. Some actually had a 3rd or 4th marriage, but in each case they did finally see that they were to have oneness in marriage if they were going to obey God.
b. I have seen some Christians who did not have divorce, but they did have sex outside of their marriage. These told me that they might have had sex outside of marriage for years, and then they realized that they were disobeying God. So they repented before God, and then went and apologized to their spouses. And the spouses accepted them back in the marriage.
So those above are illustrations of bowing before God in marriage. So next, here is a response about people on marriage courses:
I have taught a course on marriage over 9 years, with about 150 people attending my courses over the years. Here are two interesting thoughts concerning these students taking my course:
1. Most of the students in our course were not divorced, but they were having difficulties in marriage. Some were thinking of getting divorce, but they came to the course. So, even though most of the students had difficulties in marriage, following the course they all went forward on their marriages. That was good! This next idea is one of the things that helped them to go forward in marriage:
2. One of the things I talked about to them was a series of questions and then a response:
I said, "Do you believe in God?" And they all said, "Yes! We believe in God!"
Then I said, "Do you obey God?" And they all said, "Yes! We obey God!"
So I then asked, "Do have a good oneness in your marriage?" And many said, "OH! Wow! We do not have a good oneness in our marriage. We do not have a genuine oneness due to our feelings and our thoughts toward each other."
So I said, "Well – If you believe in God, will you obey God? His words in the Bible call you to have oneness in marriage – and to have love toward each other, not according to your feelings." And they responded, "We can see that this is what we are to do in our response before God."
So I have been very glad for students to see the idea of God's calling toward love in marriage and the pursuit of oneness, despite the feelings couples often have. They have seen that believing in the salvation of Christ was actually persuading them to bow before God – to obey God and to rely on Him, versus a reliance on self-ideas. And they saw that obeying God calls them to love each other and to have oneness, despite feelings that move them away from each other.?
And here are thoughts that we want to see:
God calls us to pursue a genuine oneness in marriage. He calls us to love each other despite any feelings toward each other in marriage. There are several verses calling us to submit to God, and to submit to fellow couples, versus submission to our own feelings or thoughts. Here are important verses on this:
Ephesians 5:21-33, Colossians 3:18-19, 1 Peter 3:1-7 – listed down below
There is also an important Bible verse on the idea of "love" – that "love" is not in response to our feelings. Rather, love is obedience before God and a pursuit of love in behavior, not in response to feelings.
1 Corinthians 13:1-3 and 13:4-8a – listed down below
So – Here are the verses on marriage:
Ephesians 5:21-25 and also 5:33 – ESV – The subjects of a wife and a husband
21 Submit to one another out of reverence for Christ. 22 Wives, submit to your own husbands, as to the Lord.
23 For the husband is the head of the wife even as Christ is the head of the church, his body, and is himself its Savior. 24 Now as the church submits to Christ, so also wives should submit in everything to their husbands.
25 Husbands, love your wives, as Christ loved the church and gave himself up for her
33 However, let each one of you love his wife as himself, and let the wife see that she respects her husband.
Colossians 3:18-18 – ESV – The subjects of a wife and a husband
18 Wives, submit to your husbands, as is fitting in the Lord.
19 Husbands, love your wives, and do not be harsh with them.
1 Peter 3:1-2 and 3:7 – ESV – The subjects of a wife and a husband
1 Likewise, wives, be subject to your own husbands, so that even if some do not obey the word, they may be won without a word by the conduct of their wives— 2 when they see your respectful and pure conduct.
7 Likewise, husbands, live with your wives in an understanding way, showing honor to the woman as the weaker vessel, since they are heirs with you of the grace of life, so that your prayers may not be hindered.
1 Corinthians 13:1-8 – ESV – Love ideas
These verses describe how "love" is a reliance on God, not relying on our feelings.
These verses show 2 thoughts for our love: Verses 13:1-3 and the verses of 13:4-8a.
1 If I speak in the tongues of men and of angels, but have not love, I am a noisy gong or a clanging cymbal. 2 And if I have prophetic powers, and understand all mysteries and all knowledge, and if I have all faith, so as to remove mountains, but have not love, I am nothing. 3 If I give away all I have, and if I deliver up my body to be burned, but have not love, I gain nothing.
4 Love is patient and kind; love does not envy or boast; it is not arrogant 5 or rude. It does not insist on its own way; it is not irritable or resentful; 6 it does not rejoice at wrongdoing, but rejoices with the truth. 7 Love bears all things, believes all things, hopes all things, endures all things. 8 Love never ends.
We are pushing our children away from God when we pursue our personal feelings.
Here is another reason why we should have love and oneness in marriage. It is that 70% of kids who have gone to church over years, then as adults they step away from faith in Christ. One reason that so many kids step away from God is that they have not seen God in their parents. Their parents do not have love and oneness, and so the kids can see that there is no God inside of them. That is a reason that statistically, 70% of the ones growing up in church do not believe in God or Christ.
"Admonition" can be a loving pursuit of fellow-believers – in marriage, and to friends.
There are Bible verses that have suggested us to have "admonition" to others. The idea of "admonition" is just instructing someone on biblical ideas. It can also be a "warning." But it is not to be in control. It is just getting someone to see biblical ideas. So we might need to "warn" someone in conversation.
The verses that are recommending "admonition" you can read:
Acts 20:31, 27:9, Romans 15:14, 1 Corinthians 4:14, Colossians 1:28, 3:16, 1 Thessalonians 5:14
(Some Bibles due use the word "admonition" – but some Bibles use the word "warn" and not "admonition".)
So I – as a believer to students – have done "admonition" (describing biblical ideas) to the 150 couples in our marriage teachings. One of the forms of biblical teaching in admonition was this:

– SO – You are to love your spouse as in the message of 1 Corinthians 13:1-3 and 13:4-7.
In those verses our "love" is a behavior, not a response to our feelings.
– The students in our marriage saw that they were to bow before God and have oneness in their marriage, despite that their marriages were very difficult. And over time, seeing this, most of them have actually become much better in marriage.
SO – Here are the basic ideas:
SO – An idea is that divorce (or just separation) is an opposition before God. What God wants for us as believers is for us to pursue genuine love and oneness in marriage.
SO – Shall any of us choose to have a discussion with someone who is having unbiblical love-ideas?
That is, shall we do "admonition" before them – "warning" them about God's ideas? That is, not trying to be in control, just providing biblical ideas and discussion.
SO – "Oneness in Marriage" is one of God's pursuits. As believers in Christ, something we need to do is to see God's callings and to pursue it, even though our feelings and thoughts – our bodies – might not feel like having "oneness in marriage." The idea is that we abide in God, versus an abidance in ourselves or a response to our own feeling and thoughts.