On Thursday, March 3, 2011, The Washington Post heralded the findings of a new survey reporting on sexual activity in the United States. While the study pronounced such positive findings as an increase in abstinence among teens and college-age adults and a decrease in teen pregnancy, there is bleaker story that cannot be ignored: the ever-increasing rate of unwed childbearing in the United States.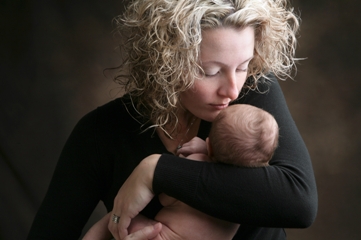 On the same day, the U.S. Centers for Disease Control and Prevention released its seventh round of the National Survey of Family Growth. The Post notes:
Among 15-to-24-year-olds, 29 percent of females and 27 percent of males reported no sexual contact with another person ever—up from the 22 percent of both sexes when the survey was last conducted in 2002.
This is good news. A wide swath of research shows that youth who remain abstinent do better academically, are more likely to attend and graduate from college, have better emotional health, are less likely to contract sexually transmitted diseases, and are also protected from becoming a single parent: a factor linked with a significantly increased rate of poverty.
Furthermore, the Post also notes that the rate of teen pregnancy has declined since the 1990s. This is also good news.
However, the majority of births among single women occur to females who are in their 20s. And this rate has soared since the 1960s.
Today, over 40 percent of children are born outside of marriage. Among black and Hispanic populations, this number is significantly higher at roughly 70 percent and 50 percent, respectively.
The high rate of single-parent families is devastating for children, families, and society. Children born to single mothers are nearly five times more likely to live in poverty than are children born to married parents. As a result, these families are at significantly greater risk of becoming dependent on government welfare. Of all families with children dependent on these programs, nearly 75 percent are those headed by single women.
Beyond the financial implications, children in single-parent homes are at greater risk of experiencing a variety of social and behavioral problems. While some of these problems are connected to the higher poverty rates in single-mother homes, "improvements in child well-being that are associated with marriage persist even after adjusting for differences in family income … [indicating] that the father brings more to his home than just a paycheck."
Unfortunately, however, many of these single mothers—often from low-income communities—never receive the message on the benefits of marriage when it comes to having children. In many low-income communities, the concept of childbearing has become separated from marriage. And the results are tragic: high rates of poverty and a generation of children at greater risk for a host of social problems.
While it is good news that teens in the United States seem to be realizing that abstinence is the best choice for their good, it remains critical that young adults understand the importance of marriage as well.
To encourage strong marriages, we should place increased attention on supporting healthy marriage in low-income communities. Policymakers should also eliminate laws that penalize marriage. Healthy marriage and family are essential for a strong civil society and a prosperous nation.
Related Posts