People's concerns about homosexuality are deeply rooted and even reflected in sacred texts. There is no mystery to this. Opposite sexes are understood and expected to be attracted to one another. When this doesn't occur within a segment of the population, it raises fears about them.
From Adherents.com: "1.51% of the total U.S. population identifies themselves as gay, lesbian or bisexual, or 4.3 total million Americans. These numbers are based on figures provided by a broad-based coalition of gay rights organizations and homosexual advocacy groups.
The primary source cited was the The National Health and Social Life Survey (NHSLS), published in the book "The Social Organization of Sex: Sexual Practices in the United States" (1994), by Laumann, Gagnon, Michael and Michaels." (Emphasis added)
Those identifying themselves as gay, lesbian or bisexual are a remarkably small cohort of the U.S. population. Given the passage of 17 years since the data was published, there is no doubt a few more people who compose the gay, lesbian, bisexual and transgender population are part of this demographic. If one was to take one's cues from the mass media, one might likely conclude that it is a much larger part of the population. It is certainly much louder.
What concerns the majority heterosexual component of society is the aggressive way the homosexual lifestyle and agenda for same-sex marriage is being advocated. It has become a political and educational issue.
There was a flurry of protests when Kevin Jennings was appointed to an Obama administration position as "safe schools czar" but his role in shaping national policy has been largely forgotten. According to MassResistance.org, Jennings "is a long-time homosexual activist who began his career in Massachusetts, and founded
GLSEN (Gay Lesbian Straight Education Network), the national homosexual group that targets children in schools.""Jenning's Department of Education office received $410 million in FY 2011. Among other efforts, last year, Jennings helped introduce Bill 4530 in Congress that would require normalization of homosexuality, transgenderism, cross-dressing, etc., in America's public schools."I am confident in saying that the vast majority of parents of school-age children do not want this to be a part of the curriculum in our nation's schools and want to deal with issues related to homosexuality in the home according to their religious and other beliefs.As the Obama administration gears up for the 2012 election, it is shedding people like Jennings who will be an embarrassment and a focal point for drawing attention to the constitutionally questionable "czars" put on the payroll in key roles. Few were vetted by Congress as is the normal process.
Rev. Nancy Wilson, a member of President Obama's Advisory Council on Faith-based and Neighborhood Partnerships, recently said that the Defense of Marriage Act (DOMA) should be repealed. Passed by Congress and signed into law by President Bill Clinton in 1996, the law defines marriage at the federal level as being the legal union between one man and one woman. It says that no state is required to recognize a same-sex marriage from another state.
Using "human rights" as a cover, these pernicious attacks on the sanctity of marriage continue. It is not a human rights issue. The issue is a society based on the worldwide understanding that marriage is about procreation and any deviation from that, including polygamy, endangers society as a whole.
This has not deterred New York's Governor Andrew Cuomo. On May 23rd, the Wall Street Journal reported that he "is intensifying his push for gay marriage, speaking directly to lawmakers who have left the door open for supporting a bill to allow same-sex couples to marry."
On May 14th, in Massachusetts, the annual "Youth Pride Day" was held. Its celebration was organized by the Massachusetts Commission for GLBT Youth and other groups who recruited kids who belong to "gay clubs" in that state's schools.
Coming full circle back to Obama's "czar", Mr. Jennings, he was a teacher in Concord, Massachusetts and started "gay straight alliance clubs more than fifteen years ago." At GLSEN conferences, young people were given "graphic homosexual handouts and paraphernalia."
There's tolerance and then there is the deliberate subversion of societal norms that are vital to a healthy society. Jennings and other homosexual advocacy groups represent the latter.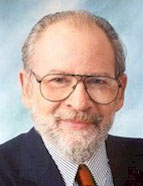 Alan Caruba blogs daily at http://factsnotfantasy.blogspot.com. An author, business and science writer, he is the founder of The National Anxiety Center