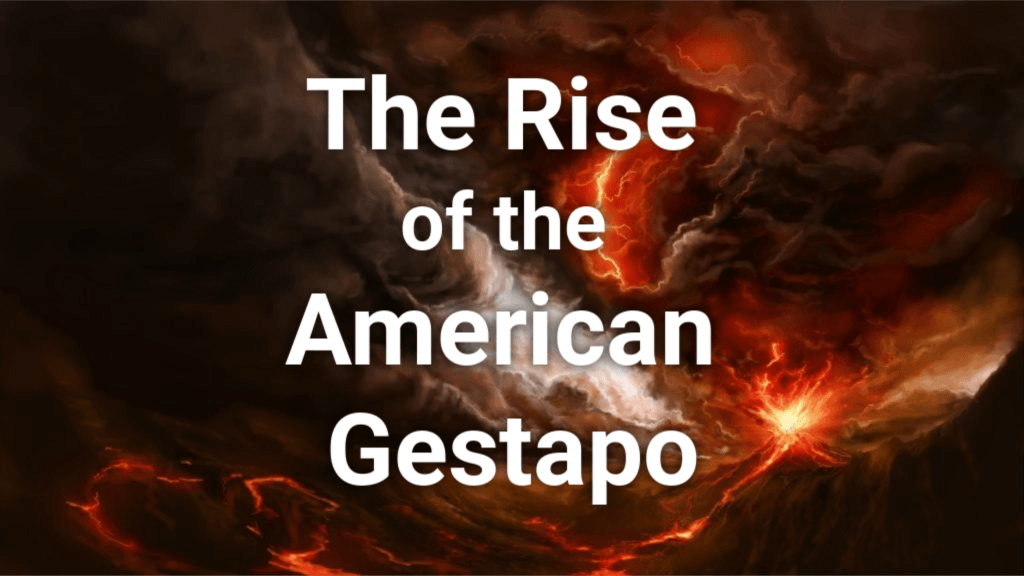 John W. Whitehead
"Adolf Hitler is alive and well in the United States, and he is fast rising to power."—Paul Craig Roberts, former Assistant Secretary of the Treasury, on the danger posed by the FBI to our civil liberties
Despite the finger-pointing and outcries of dismay from those who are watching the government discard the rule of law at every turn, the question is not whether Donald Trump is the new Adolf Hitler but whether the American Police State is the new Third Reich.
For those who can view the present and past political landscape without partisan blinders, the warning signs are unmistakable: the Deep State's love affair with totalitarianism began long ago.
Indeed, the U.S. government so admired the Nazi regime that following the second World War, it secretly recruited Hitler's employees, adopted his protocols, embraced his mindset about law and order, implemented his tactics in incremental steps, and began to lay the foundations for the rise of the Fourth Reich.
Sounds far-fetched? Read on. It's all documented.
As historian Robert Gellately recounts, "After five years of Hitler's dictatorship, the Nazi police had won the FBI's seal of approval." The Nazi police state was initially so admired for its efficiency and order by the world powers of the day that J. Edgar Hoover, then-head of the FBI, actually sent one of his right-hand men, Edmund Patrick Coffey, to Berlin in January 1938 at the invitation of Germany's secret police—the Gestapo.