PFOX Billboard Makes the News
Identical twins have the same genes or DNA. They are nurtured in equal prenatal conditions. If homosexuality is caused by genetics or prenatal conditions and one twin is gay, the co-twin should also be gay … because identical twins are always genetically identical, homosexuality cannot be genetically dictated. No-one is born gay.
PFOX's new billboard in Richmond, VA strives to spread this message as they seek to debunk some of the misconceptions about homosexuality.
"Every person seeking positive life change needs the love and support of family, friends, the community and the church. Thousands of individuals have made the decision to leave the homosexual life and will attest to the fact that change is possible. PFOX believes people deserve to know the truth and believes respecting the lives of those who have made a decision to seek change is part of building a tolerant society."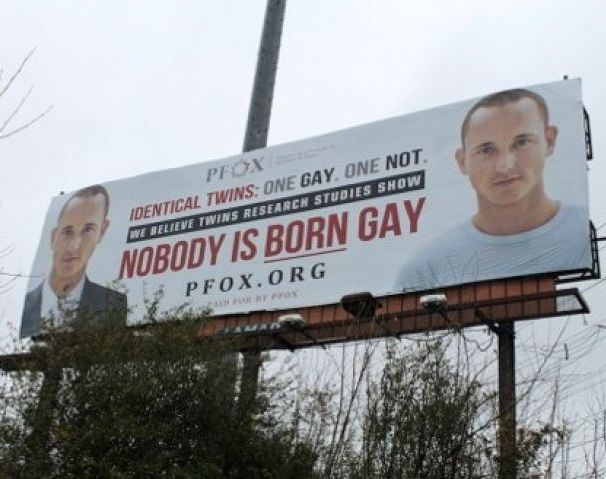 PFOX Billboard in the News
David Pickup, featured in the broadcast, shares his personal story on the PFOX website. To watch his story, click here.
To donate to PFOX and bring a billboard to your area, go to www.pfox.org or click here.