Linda Wall
Last week in Same-Sex Marriage Doesn't Affect Me, I shared the concerns of the Supreme Court Judges who voted against redefining marriage. Justice Thomas said there would be collateral damage for those who held the original definition of marriage while Justice Alito pointed out that those who held to the old beliefs would be labeled bigots and treated as such by governments, employers, and schools. Both judges were a hundred percent accurate in their views. Our government is punishing individuals who only believe in the definition of marriage God gave us: one man and one woman. The following are just a few of the lives being affected because of same-sex marriage.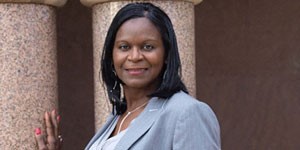 Angela McCaskill
On October 10, 2012, Gallaudet University President Alan Hurwitz announced the suspension of a senior employee for supporting the right of the people to support traditional marriage. Dr. Angela McCaskill, a 23-year veteran who earned the school's first Ph.D. as a deaf African-American woman, was suspended for supporting Maryland's Question 6, a state referendum supporting Marylander's right to vote on marriage definition. At an October 16 press conference, McCaskill said she felt bullied for participating in the democratic process.
"It's been very hurtful," she said, "because I have nothing but love and support for everyone. And to have this tarnishing my name, my reputation, my character, it hurts." After three months, Gallaudet University reinstated McCaskill. On January 7, 2013, President Hurwitz released a statement to students and faculty, saying he was "appreciative" of the campus's "willingness to consider the differing views others may hold." Asked by a reporter if she had a message for those who don't welcome her return, she said simply, "I'll pray for them."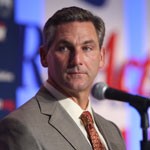 Craig James In September 2013, Fox Sports Southwest fired college football analyst Craig James after just one day on the job. The retired Pro-Bowler had made personal comments in support of biblical marriage and sexuality, not from the Fox Sports desk, but during a previous bid for the GOP nomination in the Texas Senate race.
According to Sports Illustrated, sources explained that Fox Sports executives were not happy with the hire by the regional network, because James had not been "properly vetted." James submitted a formal complaint with the Texas Workforce Commission (TWC) and, in March 2014, TWC issued a Charge of Discrimination against Fox Sports Southwest for terminating James' on-air position.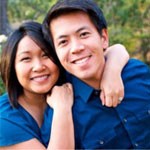 Nang and Chris Mai
Nang and Chris Mai, a Bay area husband-and-wife team of photographers, closed their photography business UrLoved after declining to shoot a wedding of two men who identify as homosexual. In the fall of 2014, the photographers received the request and responded with the following explanation: "Photographing a gay wedding is not the best match for us.
However," they said, "we can refer you to a colleague who would make a great match…" The men were so outraged that they launched a Facebook movement to shame UrLoved into submission. After the smear campaign had gone on for a few weeks, Nang and Chris were blown away by the ferocity of the opposition. They took to their business webpage to make the announcement that since their morals wouldn't give, their business would have to.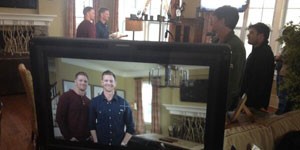 David and Jason Beham
Former major league baseball players and twin brothers David and Jason Benham were set to launch a home-flipping show on HGTV in October 2014. In May 2014, they found out that their program was being canceled before it even started. The HGTV network had jumped at the concept of two siblings helping families buy homes they never thought they could afford but pulled the show because the brothers had supported a North Carolina marriage amendment-a stance that found them at odds with radical pro-homosexual activists like GLAAD.
Faced with HGTV's decision to pull their show, the Benham brothers released a statement indicating they "were saddened to hear HGTV's decision. With all of the grotesque things that can be seen and heard on television today you would think there would be room for two twin brothers who are faithful to our families, committed to biblical principles, and dedicated professionals. If our faith costs us a television show then so be it."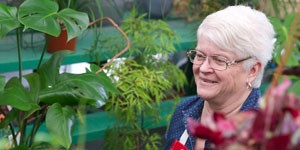 Barronelle Stutzman
After a longtime business relationship with an openly gay customer, Barronelle Stutzman, owner of Arlene's Flowers in Richland, Washington, found herself fighting for her rights. When her client, Robert Ingersoll, stopped by Arlene's Flowers in March to make arrangements for his upcoming wedding, Barronelle kindly told him that she couldn't help. As a Christian, she explained, she objected to court-created same-sex marriage on moral grounds. Robert said he respected her opinion, the two hugged, and parted ways. However, Ingersoll and the Washington State Attorney General sued Arlene's Flowers for sexual discrimination. While Arlene's Flowers had catered to all patrons, including people who identify as homosexual, for many years, Barronelle believed that "Marriage has religious significance, apart from any civil significance and that servicing a gay "marriage" would compel her to express a message with her creativity that violates God's commands.
These and more stories of lives being affected by same-sex marriage may be seen at www.freetobelieve.com.
If you are an individual who believes that your religious beliefs or your ability to reasonably act on those beliefs have been unlawfully restricted by a federal agency, please click the tab provided here. The webpage below will provide you with an online submission form that provides the opportunity for you to have the facts of your situation reviewed by an attorney. Go to freetobelieve.com/federal