It was late October when AFA released In His Image: Delighting in God's Plan for Gender and Sexuality, our original, feature-length documentary from American Family Studios. Over these few weeks since its release, we are hearing from thousands who are finding the hope of the gospel presented in In His Image. More than 110,000 have registered to watch the movie with over 334,000 plays and 13,000 have financially partnered with AFA and will receive the 2-Disc DVD set, now being shipped over all 50 states and even to some in countries outside of the U.S. Lives are being transformed, and families who are desperate for truth are finding real hope.
With your financial gift in support of our mission, here is more of what you will receive in the video content of this 2-Disc DVD set.
DVD Disc 1 includes the full 1:43 (one hour and forty-three minutes) of the full-length film; the Sneak Peak Preview, including a behind-the-scenes look at why we made the film; the official trailer; information from ministries that help those struggling with sexual orientation and/or gender identity; and additional video resources from American Family Studios.

DVD Disc 2 contains over 3 hours of bonus material, including deleted scenes, extended interviews, and biblical answers to commonly asked questions, such as, Should I attend a gay wedding? Should LGBTQ people be welcomed into the church? and What is conversion therapy? There are also several videos that dig deeper into the science of gender and sexuality, the history of sex change, gender education, and "transmania" culture. You won't want to miss the extended testimonies of Stephen Black, Walt Heyer, Laura Perry, and Denise Shick – who all appear in the film. You'll hear how Denise reconnected with her father and how the Lord helped her forgive him for leaving their family years ago. There are also several videos that will help you gain a clear understanding of what the Bible says about our identity as male or female, and how false teachers are twisting Scripture in order to defend gay-affirming beliefs. The DVD set also includes a booklet with discussion questions that can be utilized in a small group or Sunday school class setting. We've provided a format in which the film can be broken into 5 sections and watched over several weeks. We pray this will spark conversations and encouragement as you and your small group watch and discuss the issues presented in this film.
Click on the video below for a 6-minute sampling from the bonus materials included on Disc 2. This brief clip features Denise Shick, Founder and Director of Hope 4 Families, and Dr. Michelle Cretella, Executive Director of the American College of Pediatricians. Watch the video to hear each one sound a dire warning about the current and dangerous indoctrination of children – as young as pre-school age – about transgender ideology.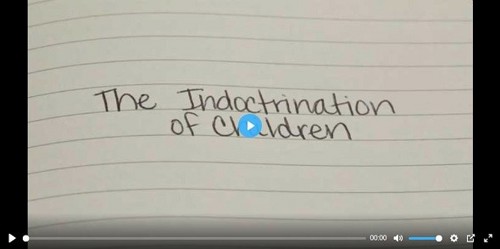 I hope that you will order your 2-Disc DVD set today. In order to receive your DVD in time for Christmas, order no later than Sunday, December 6. Your gift helps AFA share the redemptive hope of the gospel presented in In His Image.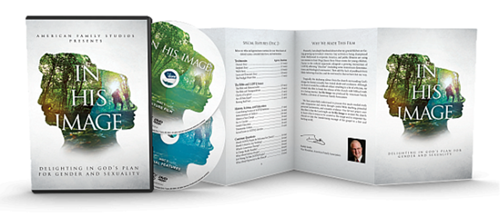 Please pray with us that this film would have a massive impact in our nation and bring repentance, salvation, healing, and transformation to individuals who need it most. And help us spread the word by simply sharing this link on your social media channels https://inhisimage.movie/.